Cristiano Ronaldo Teams up with Talabat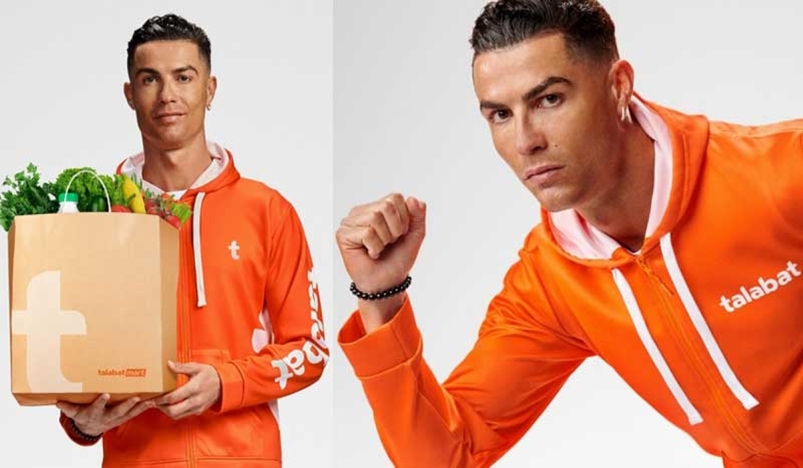 The Manchester United star is the new brand ambassador for the food delivery giant.
Cristiano Ronald, The Manchester United star has teamed up with the food and grocery delivery giant, becoming their new brand ambassador. 
Ronaldo's collaboration with Talabat comes just in time as Qatar prepares to host the World Cup in November. 
Being such a high profile player, Ronaldo has many sponsors, including Armani, Nike, and Tag Heuer. He is also the first celebrity with 400 million Instagram followers.
Ronaldo said:"I know to trust my experience, my intuition and my skill to make sure that I am bringing the greatest delivery for my team, just as Talabat and riders do when they deliver to customers everyday all across the Mena region".
Tomaso Rodriguez, Chief Executive of Talabat, said of the first collaboration: "Ronaldo's success is a result of his passion, precision, efficiency and reliability on the pitch".
"This is aligned with how we operate as a brand, and why we believe people around the region trust Talabat as their everyday app, as we continuously use our tech to optimise everyone's experience", Rodriguez further added.
In connection with this partnership, Talabat Mart also offers FIFA World Cup licensed products. Talabat Mart aims to contribute positively to the region by engaging with communities through initiatives and campaigns.
The video, featuring Ronaldo, debuted on Talabat's social media platforms yesterday, as well as Ronaldo's official Instagram account.
You can watch the video below: