Cristiano Ronaldo says Saudi league is better than MLS following Lionel Messi's move to Inter Miami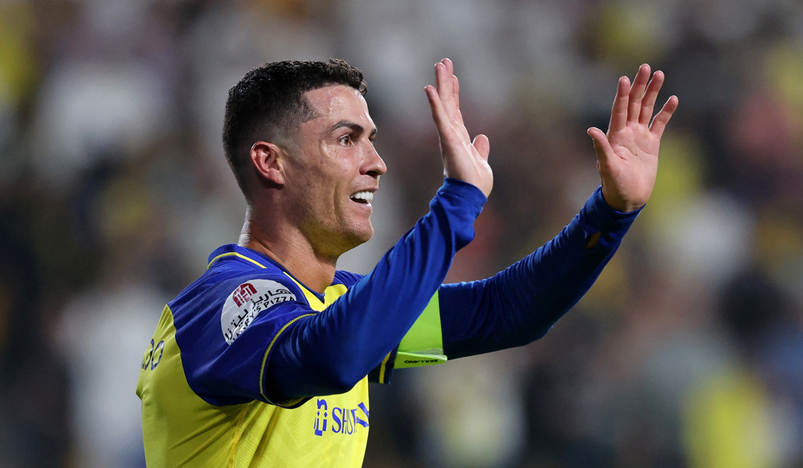 Cristiano Ronaldo
Cristiano Ronaldo has claimed the Saudi Arabian soccer league is better than Major League Soccer (MLS) just a day after long-time rival Lionel Messi completed his move to the US to play for Inter Miami.
Messi had reportedly been offered a huge contract to join a Saudi club, but the World Cup winner instead opted to move to the US following the expiry of his contract with Paris Saint-Germain.
"The Saudi league is better than MLS," Ronaldo said following Al Nassr's 5-0 pre-season friendly defeat to Celta Vigo, Reuters reported.
"Now all the players are coming here … In one year, more top players will come to Saudi Arabia."
Ronaldo signed a two-and-a-half year contract estimated by media to be worth more than 200 million euros ($220.16 million) with Al Nassr in December after leaving Manchester United.
The 38-year-old said last month that any new signings for Saudi clubs would be "very welcome" to join him in the league.
Since then, Karim Benzema, N'Golo Kante, Kalidou Koulibaly, Edouard Mendy and Roberto Firmino have been among the star names to move to the Saudi Pro League (SPL).
Ronaldo also said he would never return to Europe to play soccer as the strength of the leagues are diminishing.
"I'm 100% sure I won't return to any European club. I'm 38-years-old," he said, according to ESPN.
"European football has lost a lot of quality. The only valid one and still doing good is the [English] Premier League. They're way ahead of all the other leagues."
Ronaldo scored 14 goals in 16 games following his move, but it was not enough to help his side win the SPL title, with Al Nassr finishing second behind Al Ittihad.
By Matias Grez, CNN