CRA Affirms Providing High-Quality Services During FIFA World Cup Qatar 2022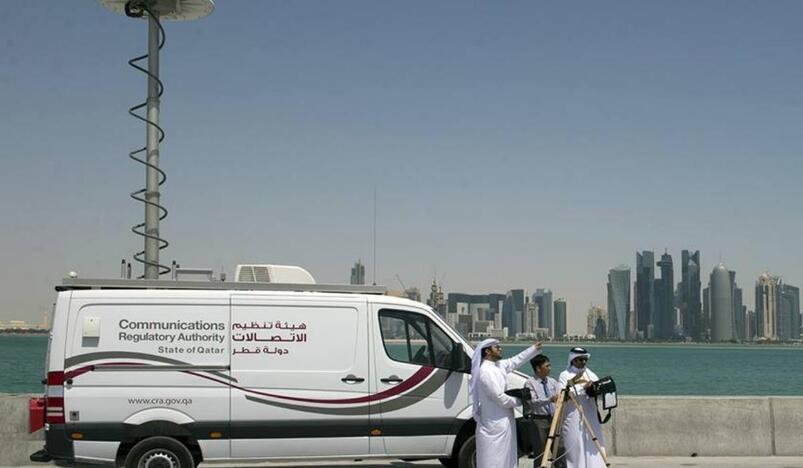 Image Source: QNA
The results of the extensive audit conducted by the Communications Regulatory Authority (CRA) on mobile communications networks in Qatar showed the readiness of service providers to provide high-quality services that meet the high consumption requirements of internet data during the FIFA World Cup Qatar 2022.
During 2021, CRA has assigned to the Service Providers additional 5G spectrum including the Millimeter (mm) wave spectrum, which will revolutionize the mobile broadband performance in Qatar.
The audit results indicate that the Service Providers continue in maintaining the high standards of accessibility, retainability and integrity of the services offered to its consumers and has significant improvements in providing better data throughputs and with the improved 5G ecosystem, it was noticed that the Service Providers were able to demonstrate high download speeds in their networks to a wider environment.
The audit results indicated that the completion rate of voice calls was 99.9 percent, and the rate of successful transmission of text messages reached 99.7 percent, with about 2 seconds of message arrival time, while the maximum download speed of the Internet data service reached 700 Mbps and 126 Mbps the maximum upload speed with a 99.7 percent download success rate (webpage).
The Communications Regulatory Authority (CRA) published today the summary results report of its extensive audit of mobile networks that was conducted from August to December 2021 to assess the improvements of the Quality of Service (QoS) levels provided by the Service Providers in Qatar; Ooredoo Qatar Q.P.S.C. and Vodafone Qatar P.Q.S.C.
The audit benchmarked some of the Key Performance Indicators (KPIs) of the services provided by the Service Providers, which are in line with the standards and conditions of the licenses granted to them by the CRA and the applicable regulatory framework.
The audit covered mobile voice calls, Short Message Service (SMS), and mobile internet data services which include the service provided through the Fifth Generation (5G) network.
The audit was conducted during peak hours of working days on more than 58,000 samples from each Service Providers network that were collected from different areas in Qatar including streets, main roads, and highways.
The CRA used its QoS systems with the latest versions of devices and smartphones, to obtain results that reflect the experience of mobile telecom consumers in Qatar.
CRA affirms that the purpose of the audit was not to identify the best network or do a comparison between the Service Providers in Qatar.
The CRA emphasizes that the audits findings should not be used for any purpose that does not serve the required value of the report, such as promoting the best Service Provider or taking a part or parts of the report to be used in a way that it may abuse another Service Provider, or to use the audits findings in a way that may be misleading or inaccurate considering the scope of the audit.
Source: QNA