Covid Shots' Benefits Outweigh Side-Effect Risk, CDC Report Says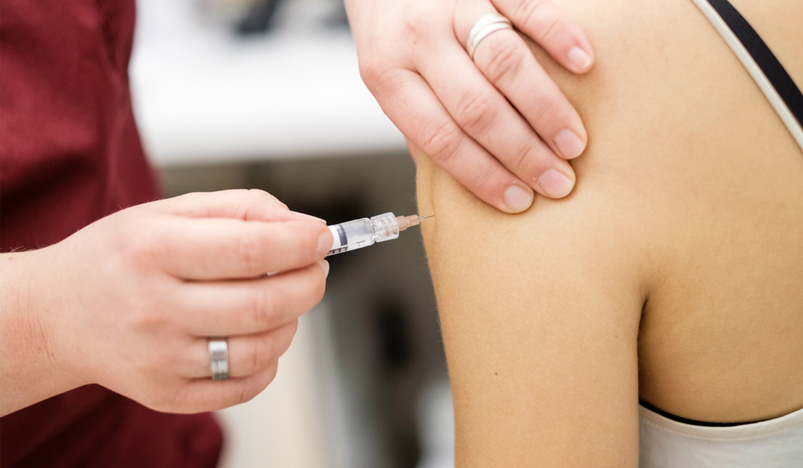 Covid Vaccination
Bloomberg
Benefits of Covid-19 vaccines used in the U.S. outweigh the risk of serious adverse events seen in a relatively small number of Americans, U.S. health officials said.
The impact of a few cases of a rare nerve disorder, blood vessel clots and heart infections following the shots was surpassed by thousands of Covid-19 cases prevented, many that would have had consequences, according to a report published Tuesday by the U.S. Centers for Disease Control and Prevention.
President Joe Biden and U.S. health officials are working to boost vaccinations as the delta variant continues to spread across the country and with cases and hospitalizations at their highest since February. Concerns about side effects are among the reasons for hesitancy among some states and groups.
As of July 22, 187 million Americans had received at least one dose of Covid-19 vaccine, according to the report. For every million shots of J&J's vaccine there were 7.8 reported cases of the nerve disorder, called Guillain-Barré syndrome. Meanwhile, the same number of shots prevented thousands of cases, hospitalizations and deaths from Covid across a wide range of ages and both sexes.
Similar low rates were seen of a clotting disorder -- thrombosis with thrombocytopenia syndrome -- linked to the J&J vaccination. Heart infections called myocarditis that have been linked to shots from Moderna Inc. and the partnership of Pfizer Inc. and BioNTech SE also occurred at a fraction of the rate of Covid cases prevented.
The report follows a July 22 meeting of CDC's Advisory Committee on Immunization Practices, a group of medical and public health experts who advise the agency on vaccine use and safety.
Based on the conclusions from the committee meeting, the CDC said any of the available Covid-19 vaccines cleared by the FDA continue to be recommended for all adults. The Pfizer-BioNTech vaccine is also recommended for children age 12 and under.
The recommendation also took into account the threat of the rapidly spreading delta variant. "With the Delta variant, this is more urgent than ever," the report said.