Compulsory smartcard scanning for metrolink services starting next month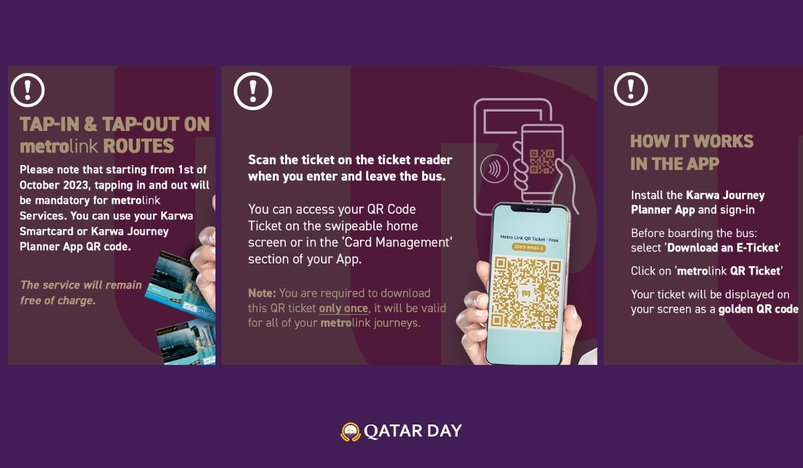 Metrolink: Mandatory Smartcard Scanning Next Month
Doha, Qatar: Karwa has announced that starting October 1, 2023, it will be mandatory for commuters to tap in and out when using metrolink services.
Commuters can utilize either the Karwa Smartcard or the Karwa Journey Planner App QR code for this requirement.
The service will continue to be offered free of charge.
To use the Karwa Journey Planner App, passengers must log in, download an e-ticket before boarding the bus, and this QR ticket only needs to be downloaded once. It will be valid for all metrolink journeys, as stated by Karwa.
Simply click on the metrolink QR ticket to display a golden QR code, which should be scanned on the ticket reader when entering and exiting the bus.
Access the QR Code Ticket on the swipeable home screen or in the 'Card Management' section of the app.