Competition Schedule for Second Round of Qatar Equestrian Tournament Announced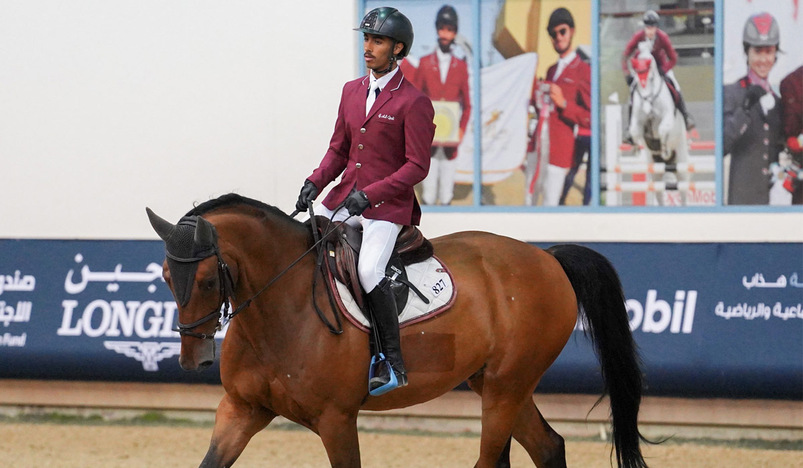 Qatar Equestrian Tournament
The Organizing Committee of the Qatar Equestrian Tours Championship (Longines-Hathab) for the season (2021-2022) announced today the schedule for the second round of the fifth edition of the championship, which is organized in partnership between the Qatar Equestrian Federation and the Modern Pentathlon and Al Shaqab, a member of Qatar Foundation, and this year includes 14 A tour of show jumping and dressage competitions, including various runs and at multiple heights, and will also include all age categories of riders.
The competitions of the second round of the championship will start on the 29th of this month with two rounds, the first small round at a height of 100-110 cm, and the second medium at a height of 120-130 cm for individual and team competitions, and it will conclude on the 30th of this month with two open rounds at a height of 115-120 cm and the largest at a height of 130-140 cm.
It is noteworthy that the jockey Mubarak Youssef Al Rumaihi tops the ranking of the jockeys of the grand round after the first round competitions with 30 points, jockey Sirine Sharif topped the middle round competitions, Muhammad Jabr Al Nuaimi ranked the junior round, Sheikh Abdulaziz bin Jassim Al Thani topped the first level competitions for the future riders, and Jassim Abdullah Shaibani topped the future riders of the second level.
SOURCE: QNA