Qatar Pursues Firm Foreign Policy Contributing to Security and Stability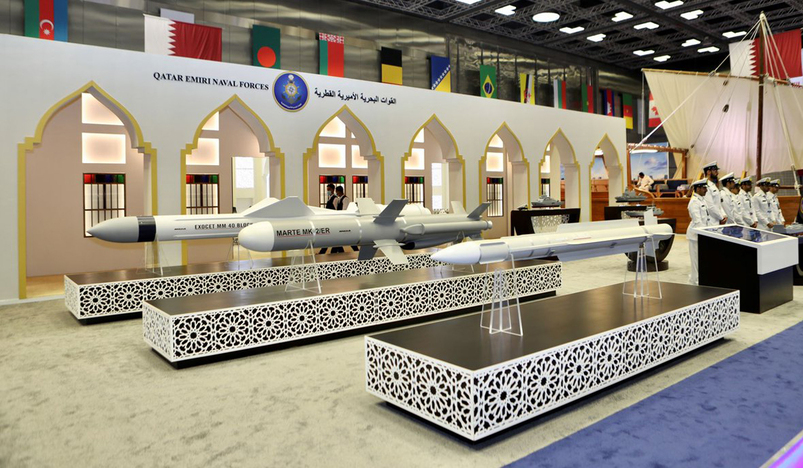 DIMDEX 2022
HE Commander of the Qatari Amiri Naval Forces Staff Maj. Gen. (Sea) Abdullah bin Hassan Al Sulaiti has confirmed that the State of Qatar has pursued a firm foreign policy aimed at contributing to achieving security and stability, encouraging dialogue by peaceful means, respecting the sovereignty of states and extending a helping hand to peoples in distress.
His Excellency added, during his speech at the opening of the 7th edition of the Doha International Maritime Defense Exhibition and Conference (DIMDEX 2022), that the event has increasing importance for those who are specialized in the world of the security and defense industry in light of the growing need to meet, discuss and work together in this vital and ever-evolving field. He pointed out that this major event reflects the state's efforts to provide platforms for meeting, discussion, convergence of views and exploring prospects for cooperation in order to achieve prosperity for peoples in a safe and stable atmosphere.
His Excellency pointed out that the challenges facing the world today, such as environmental pollution, piracy, illegal migration, smuggling, overfishing, organized crime, military conflicts, obstruction of international navigation routes and violation of state sovereignty, in addition to the complications resulting from advanced technologies which are capable of changing maritime and security reality. He added all these impose on them readiness, cooperation and coordination for a secure and stable future, noting that they are also compelled by all these to develop their understanding of the challenges surrounding maritime security and intensify efforts to confront them and limit their impact and scope.
HE the Commander of the Amiri Naval Forces stressed the importance of harnessing modern technologies sweeping the world in order to establish security, consolidate stability and prevent them from falling into irresponsible hands.
He explained that sea ports gives countries a great advantage, as these ports connect them to the world and open up great horizons for them and enhance their role and raise their economic and strategic importance, adding that the nature of the complications that accompany the large sea ports are intertwined, and makes it necessary for nations to confront them collectively, "because it is impossible to confront them alone."
DIMDEX 2022 is held this year on an area of 35,000 square meters at the Qatar National Convention Center, and it includes 9 international pavilions, with 85 high-level delegations participating and more than 200 international companies belonging to 53 countries from all continents of the world.
(QNA)