Classical Hits by Bruch Violin Concert to Take Place June 21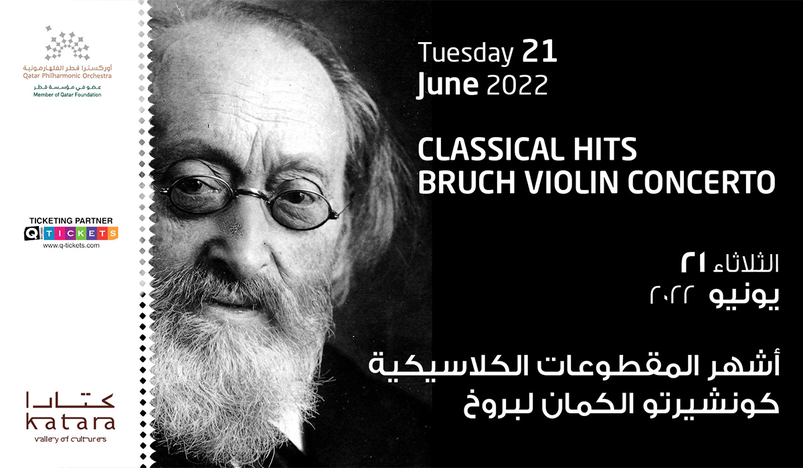 Poster of the Concert that will take place on June 21
A musical concert will be held by the Qatar Philharmonic Orchestra tomorrow in Katara Cultural Village. 
The musical concert will feature one of the greatest musical pieces by Mozart, the greatest operas of all time Don Giovanni: Overture – K 527.
The concert will include Max Bruch's most popular violin concertos in the solo violin repertoire "Violin Concerto No. 1". 
The conductor of the orchestra will be Elias Grandi. Joo Young Oh will be performing a solo violin performance of Beethoven Symphony No.4 in B-Flat Major, Op. 60. 
The concert will be held at Katara Opera House on June 21. The concert will be from 07:30 pm - 09:30 pm. 
Ticket prices range from QAR 75 to QAR 200, and can be purchased from Q-Tickets.com 
Ehteraz status must be green in order for attendees to enter the venue.