City Center Rotana Unveils Exhibition Q in Honour of International Women's Day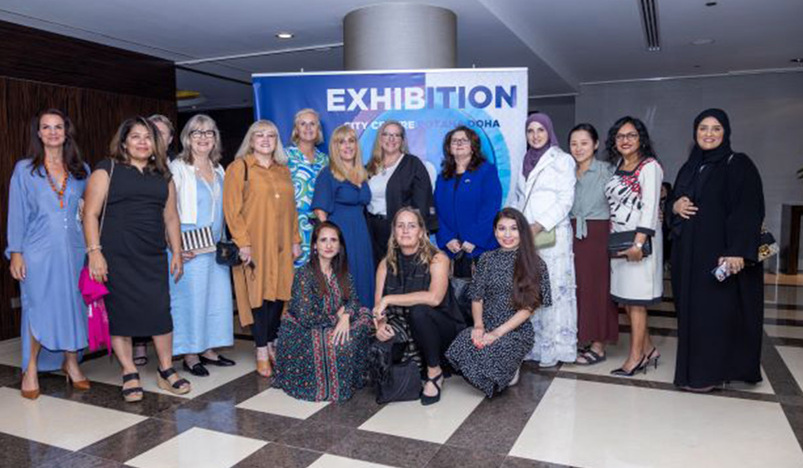 City Center Rotana Unveils Exhibition Q in Honour of International Women's Day
City Centre Rotana Doha, one of the leading contemporary 5-star hotels in the heart of the city, is hosting 'Exhibition Q – Celebrating Female Artists' in honor of International Women's Day, in collaboration with Where Women Connect and with the support of the American Women's Association Qatar. 
The exhibition, located on the second floor of the hotel, will run until March 30th, and features 11 accomplished and award winning artists, photographers and painters including Mona Al Sada, Ameera Al Aji Marie-Josee Bedard, Aurelie Korady, Geraldine Menezes, Gloria Rodriguez, Alka Barratt, Risolat Makhamedova, Lea Skaff, Michelle Tayler and Ute Kraidy.
The art display aims to highlight the talent of extraordinary women in Qatar and celebrate their achievements whether they are stay-at-home mothers or working professionals. 
The opening event held on March 24th was attended by Ambassador of Canada to the state of Qatar, Her Excellency Stefanie McCollum and media representatives. 
Commenting on the exhibition, City Centre Rotana Doha's General Manager, Martin Kendall said: "Such events allow us to celebrate and empower women, and connect people through art. We are grateful for our staff, Where Women Connect and the American Women's Association for organizing this exhibition and hope to continue to support similar events in the future."
For more information about City Centre Rotana Doha, visit Rotana.com or call +974 4445 8888.