City Center Rotana Teams Up with Qatar Cancer Society to support Pinktober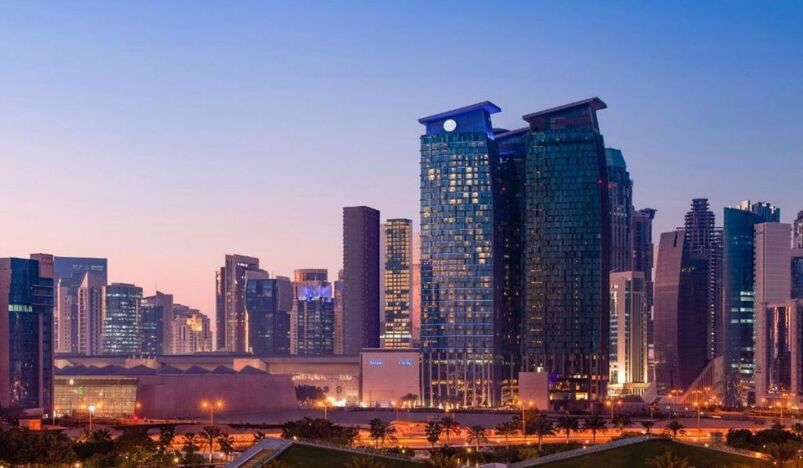 'Think Pink Get More' Campaign Marks Breast Cancer Awareness Month
Doha, October 16, 2021: City Center Rotana Doha, one of the leading contemporary 5-star hotels in the heart of the city, is running "Think Pink Get More" campaign in partnership with Qatar Cancer Society (QCS) to mark Breast Cancer Awareness Month this October.
The QCS was invited to the awareness event for the hotel's team, which took place in the open air terrace of Bodylines Fitness and Wellness Club. The morning session started with the mindful breathing session led by the hotel's recreation manager and was followed by the presentation by the QCS team. The presentation stressed the importance of early detection and the prevention support tools available in Qatar.
To mark the Pinktober, the hotel is also running a Special Pink High Tea at Caramel Lounge every Friday throughout October at QAR165 per person and The Pink Brunch at its Olive Oil international all-dining dining restaurant on Friday, October 23rd with prices from QAR215 per person. Part of the proceeds will go to support Qatar Cancer Society. The hotel's Bodylines is also marking the month with 'October For Her' massages from QAR315 and gym memberships on offer from just QAR500.