Citizens of 37 countries eligible for on-arrival Qatar-Oman joint tourist visa at HIA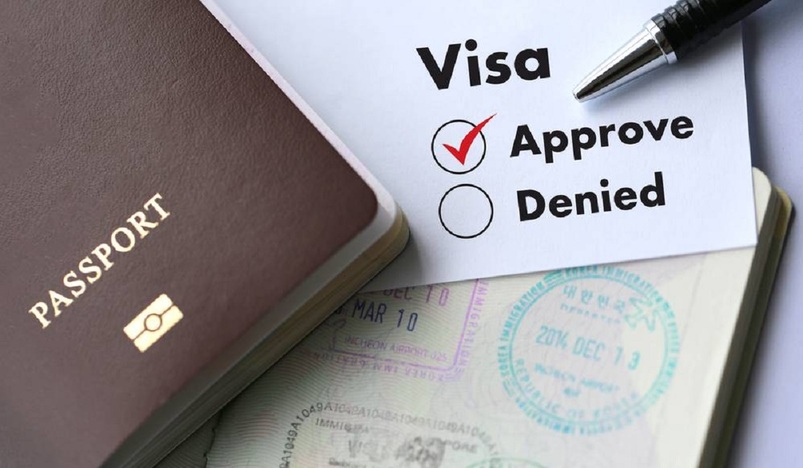 Qatar-Oman joint tourist visa on arrival at HIA
Citizens from 37 countries can get Qatar-Oman joint tourist visa upon arrival at the Hamad International Airport (HIA), which is valid for 30 days in Qatar and Oman, can be used for multiple entry to both countries and is extendable for an additional 30 days, according an official of the Ministry of Interior (MoI).
The above information was disclosed at a webinar titled 'Safe Travel' organised by the Public Relations Department of the Ministry of Interior in association with the Airport Passports Department and Airport Security Department.
According to the official, citizens of countries eligible for the joint visa include:
• Andorra
• Australia
• Austria
• Belgium
• Brunei
• Canada
• Cyprus
• Denmark
• Finland
• France
• Germany
• Greece
• Hong Kong
• Hungary
• Iceland
• Italy
• Japan
• Liechtenstein
• Luxembourg
• Malaysia
• Monaco
• Montenegro
• the Netherlands
• New Zealand
• Norway
• Poland
• Portugal
• San Marino
• Singapore
• South Korea
• Spain
• Sweden
• Switzerland
• United Kingdom
• United States
• Vatican City
Note:
• This visa on arrival  is not issued to temporary passport and travel document holders.
• Applicant must have a return ticket
• The arriving passenger must possess a minimum of cash amount of $1,400 (approximately QR5,000) or a valid credit card which applies for an entire family.
• The visit visa is issued to residents of the GCC countries upon their arrival at Doha International Airport and this is a single-entry visa only.
• The applicant must be an expert in one of the approved professions.
• The visa, which costs QR100 payable by Visa or MasterCard, is valid for 30 days upon entry and can be extended for an additional three months
• A visa holder who violate the stay conditions will be fined QR200 for each day.
• The family accompanying the GCC residents can also receive entry visa upon arrival at HIA.
• The visa is issued to newborns that are less than six months old free of cost when entering the country with one or both parents, however the child's father must be a resident of Qatar with a valid residence permit.
Captain Muhammed Mubarak Al Buainain, media officer at Airports Passport Department urged people planning to travel to check Metrash2 to ensure they are not under travel ban, stressing that anyone with absconding case must rectify it before planning to travel.
Meanwhile, Major Zayed Rashid Ali Al Nuaimi, inspection officer at Airport Security Department, advised travellers to confirm their travel documents are valid for more than six months, their flight reservation; and ensure that they are carrying items that are not permitted in the hand baggage. He advised travelers carrying cash or any valuable items worth more than QR50,000 to declare them at the Customs Office under the General Customs Authority.
Source: MoI