Choosing an Animation Company for your Marketing Video - Complete Guide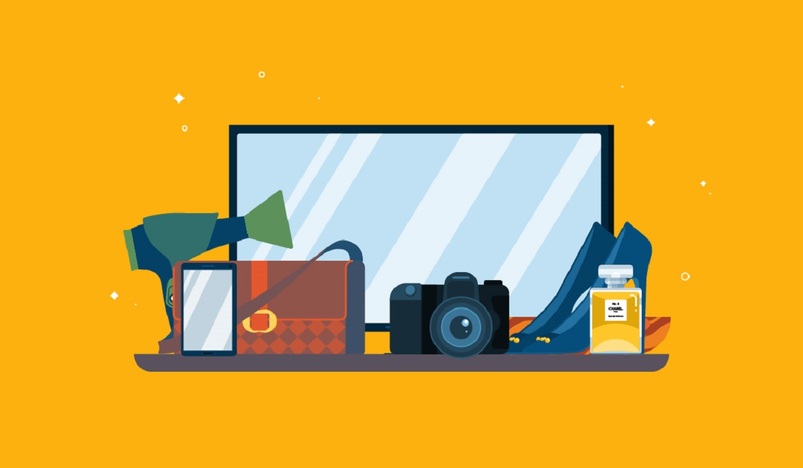 Animation Company for Marketing Videos
Thinking about fueling your business with video marketing? Well, congratulations, because that's already an omen to your company's bright future in a market already overwhelmed by conventional means of advertising.
According to statistics based on overall business performance with an online presence, those with animation videos in their marketing strategy witnessed an unbelievable 75% increase in their product and service sales.
And that's just a rough figure from the past. As of now, about 81% of business startups have moved to this format and have garnered substantial results in terms of leads and conversion, according to information released by Biteable.
Now stop and think for a minute, what does it tell you…? Yes! This is the future of online marketing. Because everyone's too busy to click through some boring page going gaga over your company's brilliance.
They need something short, concise, and convincing to land on your page. But the question persists; Who can you trust for doing this? And what are the key points you must consider while choosing an animation company for your marketing video?
This and much more, we are going to discuss in this brief helpful article. And in the end, we hope that you have your mind clear whether you are a beginner trying your luck in the online arena, or someone too disappointed from your past experiences with animation companies to be making another blunder.
So let's get straight into it!
• Effectiveness of animation videos in company's marketing strategy
Ask yourself, how many times have you landed on a company's homepage by merely seeing some banner at the corner of your Youtube page? Or by seeing an advertisement with some dude with an expressionless face or a fake smile (if you don't skip them)? Not so often right?
Because neither of them is succinct and persuasive enough to deliver the context and message alike, and most of the people, like you, won't bother seeing it. And we aren't even talking about engagement and storytelling yet.
What makes an animated video so desirable for marketing is its detailed nature, its interesting way of message delivery, its ability to press upon the viewer's tinging spots, and ultimately present your product/service as the savior, sometimes, without even saying a word.
 A not-so-shocking result from a survey shows that about 85% of social media and youtube users mute advertisements. This, in other words, suggest that even video marketing has its flaws when not done properly. The good news is, animation videos will pass on your message even without sound if filled up with effective infographics and powerful editing.  
Let's just say, by choosing the right people and the right approach towards animation videos, you are not taking any chances on getting people through your sales funnel.
• To-dos before hiring an animation company
To make sure you get the best service at a reasonable cost with effective results, we emphasize keeping these seemingly innocuous, however, crucial points as your guiding lights during your decision-making process:
1. Set your demands and requirements straight
Before you proceed towards approaching an animation company, it's important to get your priorities straight. That said, there's a number of pivotal factors that should be deciding why, and who should you choose. Following are some of them:
• Type of your product/service or industry
Animation videos require immense storytelling skills that present your services/product like something the viewer ever required in life. And that can only be done if the video maker knows the A-Zs of your industry. Getting it?
• Budget
Remember, the most expensive ones aren't always the best, but the cheapest ones are most probably the worst. Keeping this as your primary rule, look for several companies and approach the one which sets a middle-ground between price and quality.
• Type of Video required
Well, bucko, there's a difference between making a cartoon and creating a highly engaging explainer video. Although there are a lot of companies having expertise in general animation, making something that perfectly reciprocates a lead is totally different. Different companies specialize in different types of animations (mentioned below), so keeping your requirements into account will narrow down your options substantially. 
• Extent of expertise
Go with blind trust in the online world you will regret it later. It's always good to hire someone with vast expertise, and even more important when you are making such an investment. To identify whether the company has the right set of skills and expertise to complement your marketing campaign, make sure to give a brief check on its customer reviews and portfolio. A good company shouldn't hesitate in showcasing both
2. Types of animation you can consider for a marketing video
Statistically, the following types of videos have been frequently used in marketing campaigns by different businesses. You can choose any of them, staying coherent to your industry norms:
• Kinetic Typography
It's an easy, succinct, and silent way to describe your product or service. Remember when we discussed how people turn off the volume while seeing ads etc? Well, this might be your savior. In such animation, it's just words illustrating the script in video form.
• 2D and 3D motion graphics
If you are thinking about a more intriguing, artistic approach to get your message across, using 2D or 3D animation is the ideal option. Although the 2D will work best if you are running on a toe strip budget, going for 3D is the ultimate banger in terms of visuals, if you have the money.
• Whiteboard animation
Well, it's just what the name suggests. In this type of animation video, the information is delivered on a digital whiteboard. It should be your priority if the message or service you are explaining is relatively complicated, and therefore will take a lot of resources and time to be converted to 2D or 3D animation. It works best for explainer videos but is pretty common these days. Because of its low budget requirement and excellent ability to get the message across, many organizations are investing in it.
• Infographics
Consider it a running picture that illustrates useful info or product description. It's just as easier as it can get. However, a touch of voice-over is quite useful with it. It's quite an easy way to explain the benefits or other key points related to your service or business. Just make sure the voiceovers are done by a professional speaker with proper command over the language and accents. It will make it easier to deliver your message to a broader audience, according to marketing experts from Wistia.
3. Checklist before choosing an animation company
Before you settle down on your final option, make sure to have a checklist that confirms if it:
Stands well with your budget

Has viable portfolio relating to your industry

Has satisfactory customer reviews

Has a good customer care service

Provides flexibility in service, e.g listens to you amidst the process

Keeps the process crystal clear, reflecting your best interests
• Final Words
And there you go! Now you have every little detail that should be kept in check while choosing your first animation company to start working on your marketing strategy. Remember, your leads and conversion rate are as good as your content, so make sure not to compromise on ANYTHING.
Also, If you found this article helpful, or have any questions, don't forget to express your thoughts in the comments section. Hope you kill it in your new business!