China Opposes Japan's Decision To Discharge Nuclear-Contaminated Water Into Sea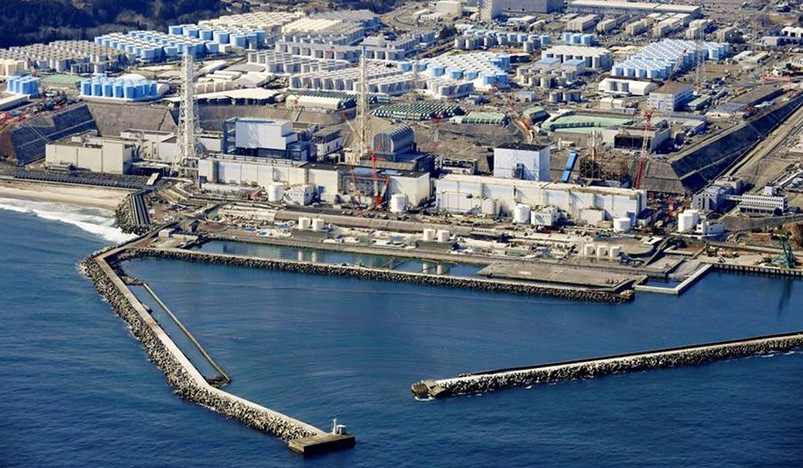 An aerial view shows the storage tanks for treated water at the tsunami-crippled Fukushima Daiichi nuclear power plant in Okuma town, Fukushima prefecture, Japan February 13, 2021,
China has expressed its deep concern and opposition to Japan's unilateral decision to discharge water that is contaminated with nuclear materials into the sea and is proceeding with the preparatory work.
In a statement, Chinese Foreign Ministry Spokesman Zhao Lijian said the Japanese side continues to press ahead with preparations to discharge the polluted water into the sea."It wants to impose its wrong decision on the entire international community, and it is all the littoral countries of the Pacific Ocean that will have to take the risk for such move. The Japanese side is extremely irresponsible in doing so."
Zhao noted that since April this year, the international community has expressed concerns to the Japanese side about the legality of discharge of polluted water into the sea and the rationality of the discharge plan.
In addition, he stated that the work of the International Atomic Energy Agency's technical working group on the treatment of polluted water from the Fukushima plant is still ongoing.
The Spokesman stressed that the handling of the nuclear-contaminated water from Fukushima is never Japan's private matter, urging Tokyo to respond to the calls of neighboring countries and the international community, and rescind the wrong decision of dumping the water into the sea.
Source: QNA