Chairman of Qatar Tourism: Inaugurating 50 Hotels in 2022, Plans to Expand in Tourism Facilities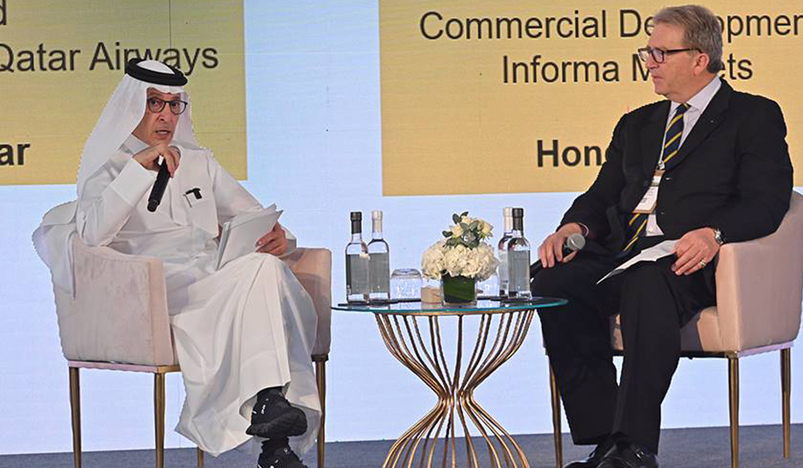 Akbar Al Baker
HE Chairman of Qatar Tourism and Qatar Airways Group Chief Executive Akbar Al Baker said that Qatar Tourism plans to expand in tourism facilities and inaugurate more of them in the future.
In his remarks during the UFI MEA Regional Conference on Wednesday, His Excellency said that Qatar had inaugurated several new tourist destinations that provided a world of family-friendly fun, including the inauguration of more than 50 hotels in 2022. He pointed out that 2023 would witness the inauguration of several projects, including the biggest water park in the region, which includes an 86-meter high slide, in addition to the latest facilities of Qetaifan Island North.
His Excellency added that Qatar Tourism has many future projects and encourages the establishment of businesses in the tourism sector, providing incentives for the entities that wish to come to Qatar. Qatar Tourism would like to expand the existing facilities and build new ones while providing the needed infrastructure for that.
His Excellency noted that Qatar Tourism has an activity-enriched calendar in 2023, including live music shows around the summer and all year long, Geneva International Motor Show (GIMS) - which Qatar will host its edition GIMS Qatar in November 2023, Formula 1 Qatar Grand Prix 2023, 2023 International Horticultural Exposition (Expo 2023), in addition to choosing Doha as Arab Tourism Capital for 2023.
The Chairman of Qatar Tourism stressed that the State of Qatar aspires to become one of the main business centers in the world, as it has firmly established itself on the world tourism map as a leading international tourist destination following the outstanding success of hosting the FIFA World Cup Qatar 2022, stressing that the World Cup is part of Qatar's legacy, and Qatar will continue to strongly move forward to implement the National Tourism Strategy 2030.
His Excellency pointed out that Qatar is the fastest-growing travel destination in the Middle East, with efforts focused on developing specialized sectors, such as events, conferences, and exhibitions tourism, which represents a key to how the country plans to achieve its goals in the long term.
Al Baker pointed out that the State of Qatar owns a strong infrastructure, including all the necessary components for safe and smooth travel, as the multiple awards winner Hamad International Airport is ideally located at the heart of the world, and is a 6 to 8-hour flight from most world major cities. Visitors can enjoy smooth travel to and around the State of Qatar thanks to its airlines, facilities, and unparalleled levels of service.
He noted that Qatar Airways has won the World's Best Airlines about seven times, in addition to the fact that the State of Qatar is one of the most open countries in the world in terms of facilitating visas, especially after the launch of the "Hayya platform" in its new look, which aims to consolidate Qatars position as a suitable tourist destination for all visitors through unifying the procedures for issuing tourist visas, visas for residents of the GCC countries, visas for those accompanying citizens of the GCC countries, and Electronic Travel Authorization.
Al Baker revealed that Qatar Airways has expanded its destinations to more than 170 destinations, in addition to 6 more destinations announced during 2023 ITB Berlin in March, as well as recovering 10 destinations that the carrier used to operate previously.
He pointed out that Qatar Tourism looks forward to strengthening Qatar's position as a global leader in commercial events by promoting the State of Qatar abroad through social media, print media, and TV channels, as well as other means targeting all groups.
(QNA)