Ranbir Kapoor, Abhishek Bachchan, Karthik Aaryan head to Dubai for Celebrity Football League 2022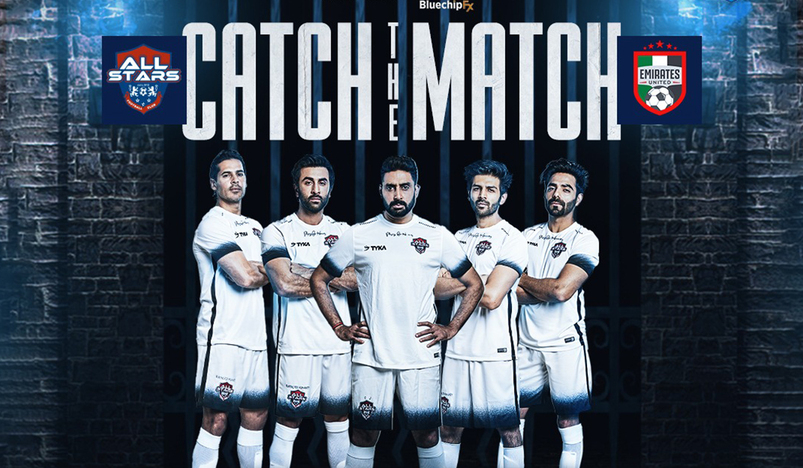 Celebrity Football League 2022
Whether you're a fan of football or Bollywood or both, here's an event you simply don't want to miss ! A friendly football match between ASFC (All Stars Football Club) and the Emirates United (UAE-based community football team) is set to take place at the Shahab Al Ahli Stadium, Mamzar, Dubai, on May 7, 2022.
Superstar Abhishek Bachchan will lead the ASFC team as captain while Ranbir Kapoor will serve as vice-captain, and Karthik Aaryan features as the star player. 
The other stars who will be present at the stadium are Dino Morea, Shabir Ahluwalia, Vivian Dsena, Harpreet Baweja, Karan Wahi, Shoojit Sircar and Armaan Ralhan.
Shashank Khaitan, Rohan Shresth, Karan Veer Mehra, Ahan Shetty, Abhimanyu Dasani, and Samir Kochhar and Leader Paes will also make an appearance. 
Emirates United will be led by H.E. Nasser Al Neyadi and will include Bakhit Saad, Ex UAE Footballer, Mohammed Qasim, and social media star Abdulaziz Binbaz
This event is organized by AG events. Tickets can be booked on www.q-tickets.com starting from AED 50 !