CELEBRATE. GATHER. CHEERS. at Irish Harp, Sheraton Grand Doha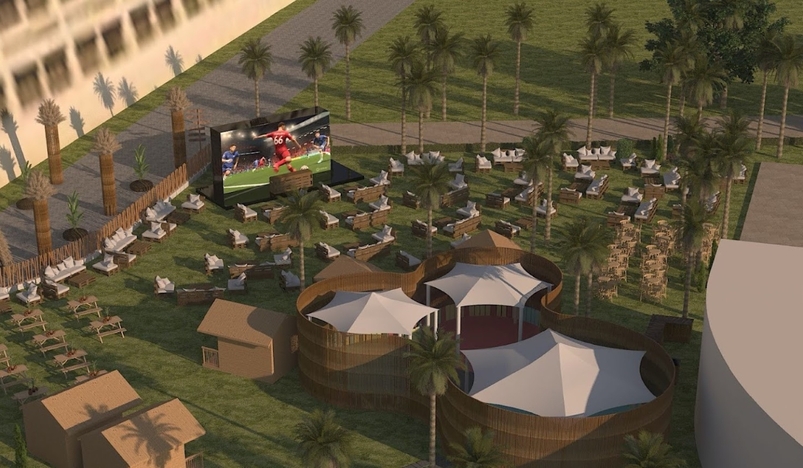 Sheraton Grand Doha Resort and Convention Hotel
Located at the Sheraton Grand Doha Resort and Convention Hotel, Irish Harp stands as one of the town's most famous and finest eateries.
Renowned for its unique and stylish interiors and warm and casual feel, Irish Harp manages to bring every leisure and facility for the guests. All is set up for the Football Season at Irish Harp. With 12 high-quality screens, streaming of all games while cheering on your team and live entertainment after matches, a perfect sound system and your favorite beverages on tap, Irish Harp is a perfect venue to gather and cheer for your favorite team.
With over years of expertise, Irish Harp knows there is no party without a feast! Irish Harp has added your all-time favorites to a Football Season menu with the best comfort food, classic brews and signature mixes. For nights where you want to party the night away, resident DJs Natalia and Angel bring you the latest hits, and Chicas Melao will bring you all the international favorites, including US hits, Latino music and timeless rock songs for a live music performance. Football fans across the city can watch the excitement unfold with family and friends at Sheraton Grand Doha's four diverse venues, which showcase live streaming of all the games; enjoy a good grub in the lively ambiance of Irish Harp, wind down in the casual setting of Al Hubara Terrace with the best hubbly bubbly flavors, experience the fan zone at The Garden dedicated for football enthusiasts, or hang around to enjoy the music festival; buzzing atmosphere with live game streaming at Zamna.
Irish Harp makes a perfect place to unwind, a social pit stop for travelers visiting Doha, and a hang-out for regular patrons who found gusto in the pub's hassle-free service and distinct snug-like experience.
Irish Harp Doha is open Daily from 12pm until 3am. For reservation & detailed information,please call +974 4485 3000 or visit the Instagram account @irishharpdoha
Irish Harp is where football fans come together.