Cartwheel Galaxy captured by James Webb Telescope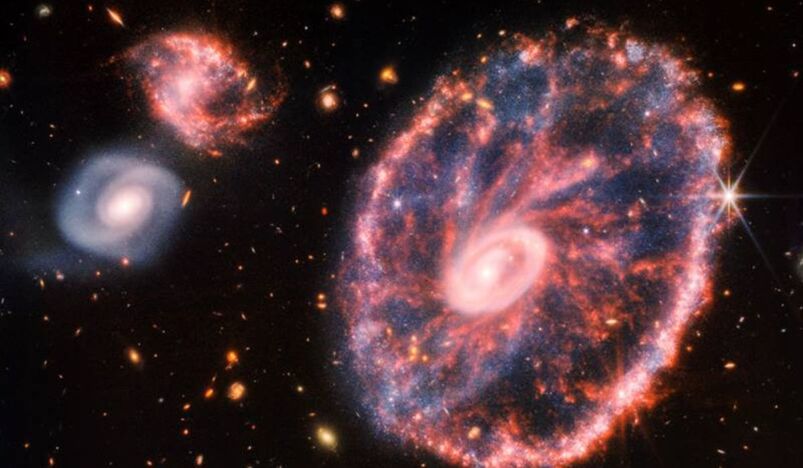 James Webb Telescope captured Cartwheel Stellar Gymnastics in Cartwheel Galaxy
The National Aeronautics and Space Administration (NASA) said that the James Webb Telescope captured an image of the Cartwheel Galaxy, located about 500 million light-years away.
The Cartwheel Galaxy sports two rings - a bright inner ring which contains a tremendous amount of hot dust and a surrounding, colorful ring.
The Cartwheel Galaxy which was presumably a normal spiral galaxy like the Milky Way before its collision, will continue to transform.
With its ability to detect infrared light, Webb Telescope now uncovers new insights into the nature of the Cartwheel.James Webb Telescope is the world's most powerful telescope and the product of a collaboration between NASA, the European Space Agency (ESA), and the Canadian Space Agency. Webb was launched on Dec. 25, 2021 on an Ariane 5 rocket from Kourou, French Guiana. Webb is also considered the successor to the famous Hubble Telescope, which was launched over 30 years ago.
Source: Qatar News Agency