Carnegie Mellon Qatar Launches Computer Science Summer Camps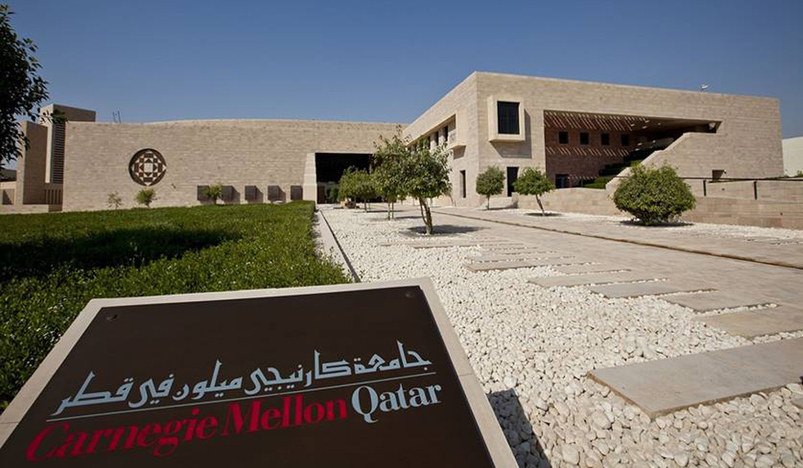 Carnegie Mellon University
Carnegie Mellon University in Qatar (CMU-Q), a Qatar Foundation partner university, has launched summer camps in computer science for middle and high school students. The camps are an extension of MindCraft, a CMU-Q workshop that has introduced computing to more than 14,000 students in Qatar since 2016.
MindCraft is organized by the Hamad Bin Jassim Center for K-12 Computer Science Education (HBJ Center), a collaboration between CMU-Q and the Jassim and Hamad Bin Jassim Charitable Foundation.
Director of the HBJ Center and teaching professor of computer science Khaled Harras who is also the senior associate dean for faculty at CMU-Q said "You sometimes hear people say that computer science is the future, but the truth is that computer science is the present." "After running the MindCraft workshops for seven years, we were finding that students wanted more. These camps are an opportunity to delve more into programming and computing concepts and really challenge the students," he said.
The HBJ Center team ran an online version of the camp over spring break, and the response was very positive. In June, the team held the first in-person camps at the Carnegie Mellon building in Education City, with more than 50 students attending two sessions.
Director of Support Services at Jassim and Hamad bin Jassim Charitable Foundation Fawaz Eid Al Shammari said the Center represents one of the Foundations most distinguished educational projects and an implementation of its vision of health and education for a better life. "The summer camp reinforces the Centers role in advancing computer skills and encouraging school students to innovate in programming." For her part, Outreach Manager for computer science at CMU-Q commented: "The energy at the camps is wonderful.
The students are so enthusiastic to learn, and we can go much more in-depth over the course of a week." "The students do not need programming experience when they start the camp," said Tabet. "During the week, they learn so much creating a computer program that works. Its fun and it really inspires them to think," she added.
One of the camps targets middle school students, and includes robotics and computational thinking. The other camp targets high school students and includes the fundamentals of the Python programming language.
(QNA)