Canadas Andre de Grasse Takes Olympic Gold in Mens 200 Meters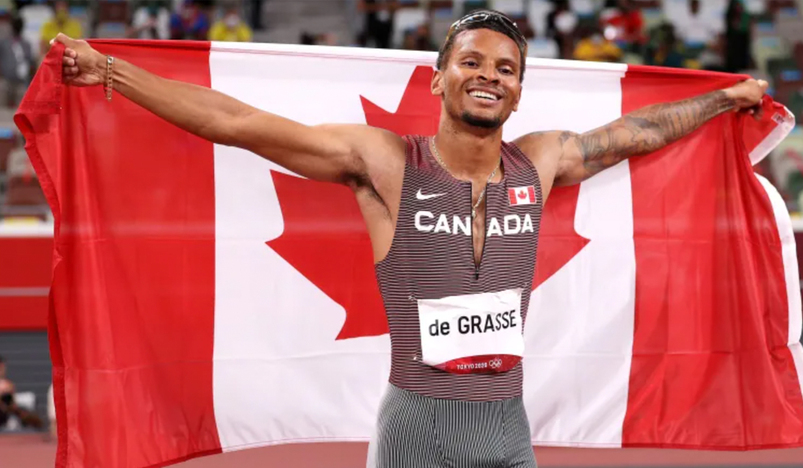 Canadian sprinter Andre de Grasse
Canadian sprinter Andre de Grasse won the men's 200 meters gold at the Tokyo 2020 Olympics today, with a remarkable time of 19.62 seconds, a national record, becoming the eighth fastest man at this distance.
De Grasse, who won bronze in the 100 meters and silver in the 200 meters at the 2016 Rio Olympics and the 2019 World Championships, outperformed his opponents in the last 40 meters to claim victory.
The Canadian sprinter became the first Olympic champion in the 200 meters since Jamaican Usain Bolt, who won gold at three consecutive Olympics since 2008 before retiring in 2017.
American Kenny Bednarek took the silver and his compatriot Noah Lyles took the bronze.
The last time the United States won this race was in 2004.
The world champion Lyles arrived in Tokyo after setting a world best time in 2021 of 19.74 seconds in the American qualifiers and seemed to be on his way to end the long wait for his country, but his compatriot Bednarek surpassed him with a time of 19.68 seconds, leaving Lyles with the bronze with a record of 19.74 seconds.