Canada Announces Military Support to Ukraine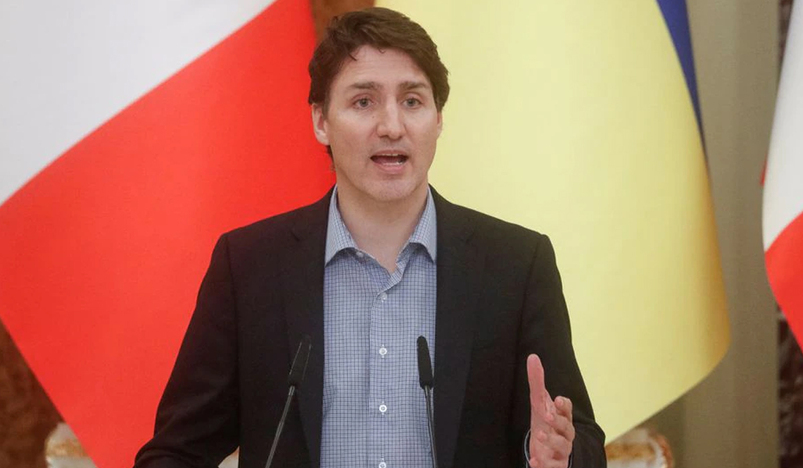 Canadian Prime Minister Justin Trudeau
Canadian Prime Minister Justin Trudeau has announced the provision of military support to Ukraine, stressing that Canada will always stand shoulder to shoulder with Ukraine in the face of the Russian war.
Trudeau said, at a press conference after talks with Ukrainian President Volodymyr Zelensky, during an unannounced visit to Kyiv, that he will provide Ukraine with light weapons, ammunition, camera drones, satellite imagery and other forms of support, including funding for demining operations.
He added that Canada will impose new sanctions on Russian individuals and entities, including 40 people and five entities, Russian wealthy people and people close to the Russian regime in the defense sector, all of whom are complicit in the war on Ukraine. He noted that his country will reopen its embassy in the Ukrainian capital.
The Canadian Prime Minister visited the city of Irbin, located at the northwestern outskirts of Kyiv, which was the scene of fierce battles between Russian and Ukrainian forces in the early days of the Russian military operation In late February, before Russian forces took control of the city. After the withdrawal of Russian forces, Kyiv accused Moscow of committing massacres in the city after hundreds of bodies were found.
Source: QNA