Can Football Players Bet on Themselves? Principles and Aftermath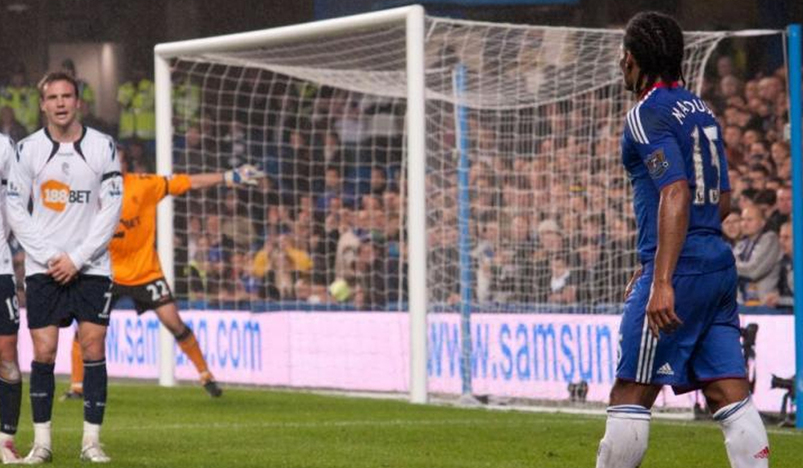 Can Football Players Bet on Themselves? Principles and Aftermath
Are professional football players allowed to bet on themselves? Followed ardently by more than 4 billion fans worldwide, football takes the lion's share of the $1.8 tn-a-year global industry of sports betting. Close to 72% of all sports bets made globally, are placed on football markets. But, can football players bet on games they are playing or indeed any football match?
Football Players Are NOT Allowed to Bet on Themselves
In a nutshell, professional football players ARE NOT allowed to bet on football matches.  This rule applies to all professional football players registered with professional football bodies in all the 211 FIFA recognized countries. Footballers are not allowed to place bets on themselves, the games they are involved in, or indeed any match in the world for a reason. And here's why.
Match-fixing. By placing bets on themselves or games they are involved in, football players can conspire to influence the results of matches. Players can bet on markets such as the first throw-in, yellow cards, awarding of penalty kicks and other individual bets. Some crafty players can even fix the exact score of the game and lay wagers on that scoreline.
Inside Information. Inside information is any piece of news that players might be aware of, but which is not shared with the public beforehand. The professionals can take advantage of this information and place bets, share it with friends or tip others to place bets, which is illegal.
Professional Footballers are Close. Professional football players are a closely-knit group. They can share information amongst themselves with relative ease. It is therefore illegal for footballers to bet on any match globally, as the players themselves could share crucial information on upcoming games.


Professional Football Bodies' Stance and Policies on Player Involvement in Football Gambling
Under the guidance of FIFA, various professional football bodies have their stances and policies on professional footballers gambling on matches. Although FIFA is continuously fighting to have universal global legislation against player gambling, some national football associations are yet to oblige.
Football Associations
Generally, regional football bodies such as UEFA, CONCACAF, CAF, national associations such as the FA, PFA, FFF and even individual league bodies, have set out their own rules governing gambling by professional footballers.
In February 2014, for example, the FA banned all registered professional bodies from gambling on ANY football matches anywhere in the world. The ban which became effective on the 1st of August 2014, replaced the existing rule which allowed players to wager on competitions in which they were not taking part. 
FIFA's Stance
FIFA also has its stance on player involvement in matters of football gambling. FIFA mainly focuses on international showpiece tournaments, qualifiers and friendly matches which are rife with match-fixing claims. As an umbrella body, FIFA also provides guidance and insight on the sanctions and punitive measures to be levied on players embroiled in illegal gambling activities worldwide.
Individual Club Constitution
On top of the football governing bodies, individual football clubs and national teams have their policies and regulations which dictate player conduct. Football Clubs' code of conduct bars players from taking part in any gambling activity. Once any player is caught, they are punished as per the club's or national team's constitution.
Bookie Regulations
Finally, bookies themselves have their own regulations, so here guide how to choose one which outline rules barring any professional player, official, manager or anyone involved with football clubs and national teams from taking part in gambling. They have their measures and provisions which enable them to detect illegal gambling activities. If a player breaches these terms and conditions, the bookies can take legal action against them.
Repercussions of Players Gambling on Football Matches
If caught gambling illegally on football matches, professional footballers face disciplinary action as outlined by their football association's constitution. Depending on the magnitude of the gambling activity and the parties involved, the matters can escalate to higher ranks (FIFA) and trigger legal action.
The most common punishment for players engaged in illegal football gambling is incurring a lengthy ban, paying a hefty fine or getting banned from football-related activity forever. Some scandals attract more than just bans; they result in legal lawsuits by the bookies which feel defrauded and players end up jailed.
Famous Scandals of Players Caught Gambling on Matches
Despite the rules, regulations, and warnings on gambling, professional players end up taking part in illegal gambling activity anyway. Here are some of the most notable recent scandals.
Controversial former Burnley midfielder Joey Barton was banned from football for 18 months. Over 10 years, he placed more than 1,000 bets on football matches including those that he took part in.
Other examples include Daniel Sturridge who the FA accused of breaching betting rules, Nigerian players who got banned for life, and many other cases of players getting caught in the crosshairs of illegal gambling activity.
According to the 2018 study by Sportsradar, a private company involved with fraud detection and integrity in football, cases of underworld match-fixing are on the rise. This report goes to show just how extensive player involvement is in match-fixing and illegal gambling. Fortunately, though, the concerned professional bodies and bookies are doing their best to weed out the illegal gambling tainting the beautiful game and ensure that the game is free and fair for all.