Bus carrying pilgrims to Mecca crashes, 20 dead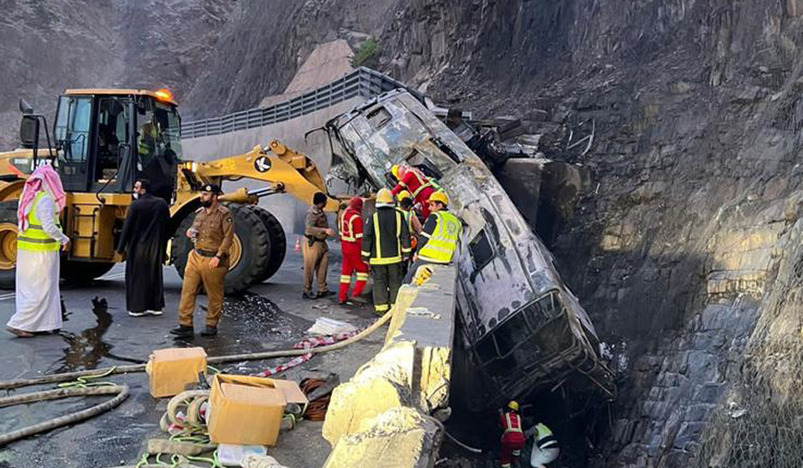 Bus Accident
At least 20 people have been killed in Saudi Arabia when a bus overturned and caught fire, state broadcaster al-Ekhbariya reports.
The bus was carrying passengers to the holy city of Mecca, including pilgrims going to perform the Umrah, a minor Muslim pilgrimage.
The accident occurred on Monday in the southwestern Asir province due to a problem with the brakes, leaving 29 people injured, the broadcaster reported.
Most of the passengers were residents of Saudi Arabia and of different nationalities, it added.
The Umrah can be undertaken at any time during the year, but many prefer to perform it during the Muslim holy month of Ramadan, which began last week.
The crash occurred during the first week of Ramadan, when the faithful fast from dawn to dusk. Many people travel to enjoy nightly feasts with family and friends during the Muslim holy month.
with AP