Buoyed by Fifa World Cup Cityscape Qatar 2022 to Showcase hundreds of Real Estate projects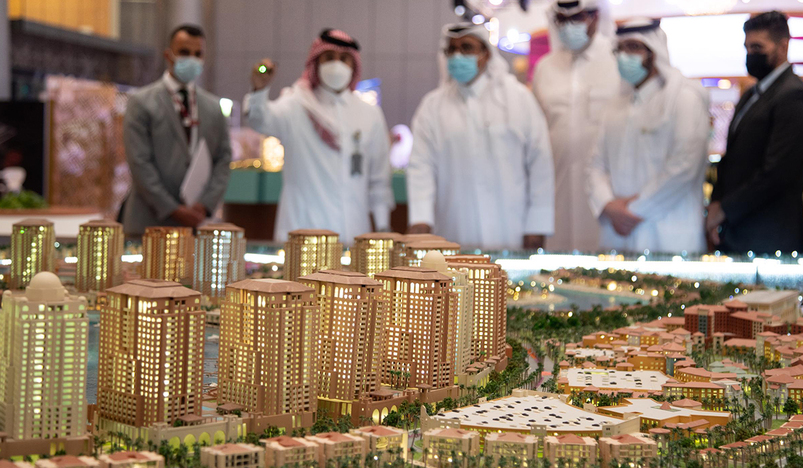 Image: Cityscape
The easing of pandemic related restrictions, roll-out of booster shots, changes in property regulatory, and the 2022 FIFA World Cup have all brought an optimistic outlook for Qatar's real estate industry. 
Over recent years the Gulf has experienced a relatively sluggish residential, hospitality and commercial real estate market. In Qatar, experts are now seeing shoots of recovery with the attraction of regional developers, the announcement of three museums in Doha from world-leading architects, and international investors keen on opportunities in the country's real estate market.
"The outlook for Qatar's real estate market this year is highly promising. With the IMF predicting that the country's GDP growth is expected to accelerate to 3.2% this year, economic recovery looks healthy," said Chris Speller, Group Director of Cityscape, which returns to the Doha Exhibition and Convention Centre co-organised by long-standing partners Informa Markets and Elan Events  will take place from 20 – 22 June and comes just five months ahead of the FIFA World Cup. 
"Aligned with its National Vision 2030, Qatar is shifting its focus towards economic diversification and paving the way for real estate to be one of the main drivers. With the new Foreign Investment Law, the swift and decisive handling of the COVID-19 pandemic, and the country playing host to the biggest sporting event in the world, Qatar is quickly becoming the attractive investment opportunity in the Gulf."
"For Cityscape Qatar's 10th edition this year, we're looking to not only offer visitors and exhibitors the opportunity to see leading projects being launched on to the market but also providing a platform to discuss, inform and debate some of the industry's most pressing concerns through the Cityscape Intelligence Talks being held on the show floor," added Speller.
With an annual per capita income of just under USD 100,000 in 2020 according to the IMF, Qatar's real estate market is gradually accounting for a growing proportion of the country's GDP. Cityscape Qatar – the country's most influential real estate and property investment , development, and networking event – is preparing to showcase innovative and exciting projects from the GCC and beyond.
This year's Cityscape Qatar will also see the introduction of dq (design quarter) for the first time. dq is a dedicated exhibition area for regional and international architecture and interior design firms to put a spotlight on their projects and innovations.  
Speaking at the inaugural edition of dq at Cityscape Global 2021, exhibitor Cem Kapancioglu, Founding Director of Architecture Interiors commented on the event saying, "Our expectations coming into Cityscape Qatar focus on building connections and networking rather than sales." 
"We want to understand the market and expand our knowledge, and always feel we achieve that at the event. The demand for our services comes from events like Cityscape, so we rely on these events to showcase our work and previous projects." Added Kapancioglu.
The highly anticipated show will run concurrently with a three-day real estate conference, the now well-established Cityscape Talks series, aligned with four pillars of Qatar's National Vision 2030. Entitled 'Sustainable, Resilient, Affordable, and Liveable', it will feature speakers from both government entities and key real estate leaders, with each demonstrating how these pillars are gaining prominence and changing the future of real estate in Qatar. The conference agenda will cover topics such as 'Big Opportunities for Qatar Real Estate: A Macroeconomic Perspective', 'The Future of Architecture in Qatar', and 'ESG – A Gamechanger for the GCC Real Estate Sector'. 
For more information, visit: www.cityscapeqatar.com  
Source: Cityscape