Bulgaria's Foreign Affairs minister meets with Qatar's Ambassador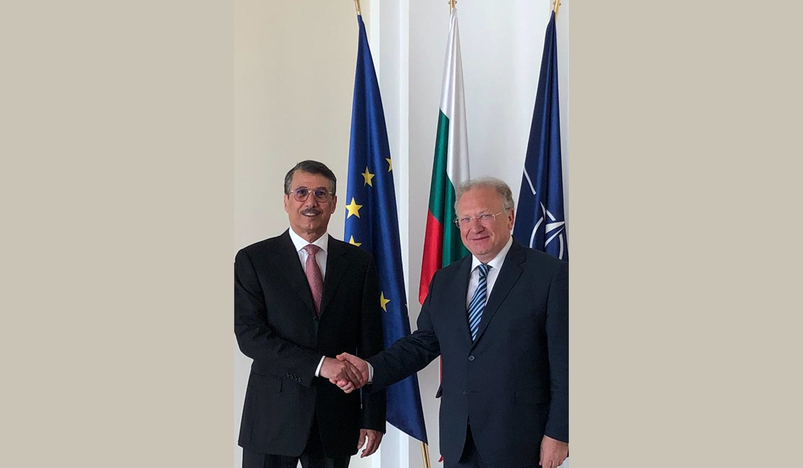 Bulgaria's Foreign Affairs minister meets with Qatar's Ambassador
HE Minister of Foreign Affairs of the Republic of Bulgaria Svetlan Stoev met with HE Ambassador of the State of Qatar to Bulgaria Rashid bin Ali Al Khater, on the occasion of the end of his term of office.
The Bulgarian Minister of Foreign Affairs praised the efforts of HE the Ambassador and contribution in enhancing bilateral relations in all fields to benefit the interest of the two peoples.
For his part, HE the Ambassador expressed his appreciation for the support of Ministry of Foreign Affairs and the Bulgarian government during his term in office, saying it helped him carry out his role fully.