Building collapses in Mansoura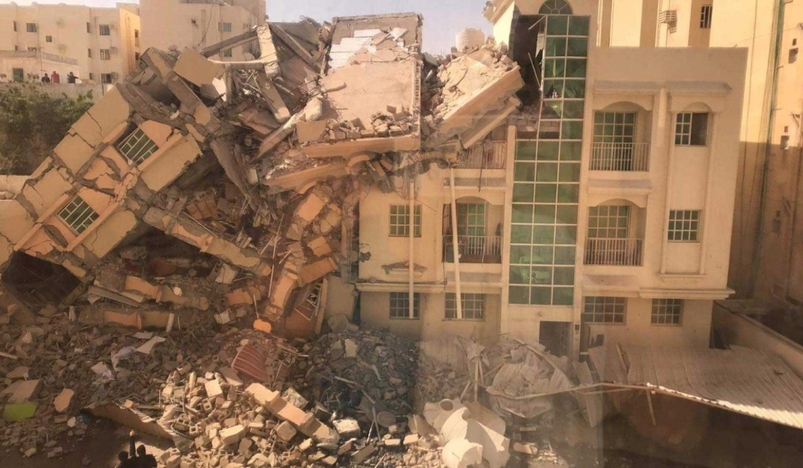 Building collapses in Mansoura
A seven-storeyed structure in Mansoura, few metres behind the Lulu Express on B-Ring Road, collapsed on Wednesday morning. 
Civil Defense, ambulances and police officials cordoned off the area.
A Mansoura resident from the area confirmed the incident saying, "A part of the structure collapsed on to a three storeyed structure right beside it. The whole area has been cordoned off and no one is allowed to enter the buildings." 
Another resident, not willing to be named, stated that the building collapsed around 8:18am and rescue work in ongoing. "The building has many Pakistani, Egyptian and Filipino families," he added.  
Both the residents stated that there was frequent repair works on going in the building.  
No official statements were released.  
Source: The Peninsula