Buddha statue found in Egypt points to ancient India links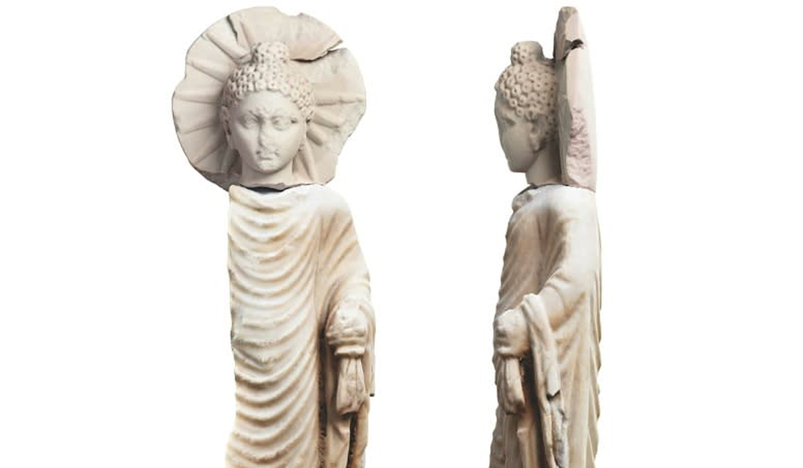 Buddha statue
A statue of Buddha has been discovered in Egypt's ancient seaport of Berenice on the Red Sea, shedding light on trade ties with India under the Roman empire.
A Polish-US mission discovered the statue "dating back to the Roman era while digging at the ancient temple in Berenice", an antiquities ministry statement said on Wednesday.
The find has "important indications over the presence of trade ties between Egypt and India during the Roman era", the head of Egypt's supreme antiquities council Mostafa al-Waziri said.
The statue, with part of its right side and its right leg missing, measures 71 centimetres (28 inches) in height and portrays Buddha with a halo around his head and a lotus flower by his side.
Waziri said Berenice was one of the largest seaports in Roman-era Egypt, and was often the destination for ships from India laden with spices, semi-precious stones, textiles and ivory.
Egypt has unveiled many major archaeological discoveries in recent years, amid attempts to revive its vital tourism industry after years of political unrest and the Covid pandemic.
However, critics say the flurry of excavations has prioritised finds that grab media attention over hard academic research.
The crown jewel in the government's plans is the long-delayed inauguration of the Grand Egyptian Museum at the foot of the pyramids in Giza.
The government plans to attract 30 million tourists a year by 2028, up from 13 million before the pandemic.