Bride lays her husband flat on the ground on wedding day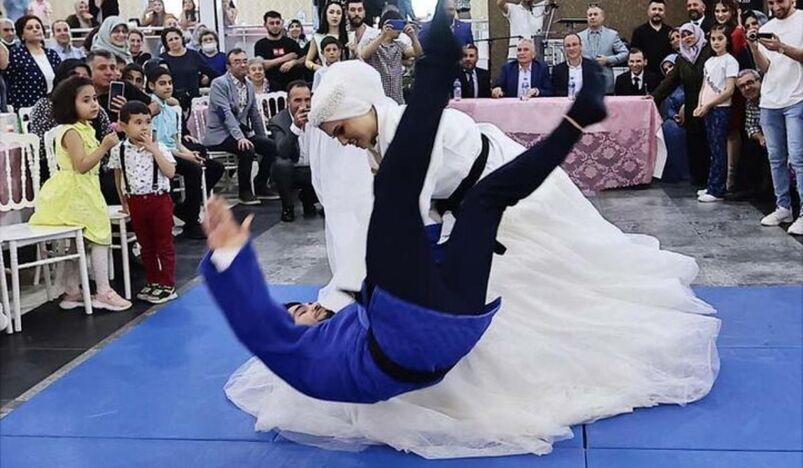 The bride Ümran took her husband Talha on the floor
In judo attire over the wedding dress and groom's suit, Umran Sahbal and Talha Enes Arioglu played a judo match before their wedding.
Ümran beat her husband Talha who is a black belt holder and a National Judo Coach as well. 
Those in attendance applauded the match, then, the wedding ceremony took place. 
The Turkish couple said "yes" to each other at the wedding.
"I have been with Ümran since childhood. We've been together for a long time. We took part in many shows during this time. So we're used to the show we're doing here. We're doing a little show in the sense of a little introduction," Talha said.
Ümran Sahbal continued: "We had planned something like this for a long time because we did the same sport. We played an exhibition game. It was very beautiful. It wasn't a problem because we were already very used to the training, it was difficult with just a wedding dress, but it was still nice."