Big Surprises Await You at Doha Festival City 2021 Kick-off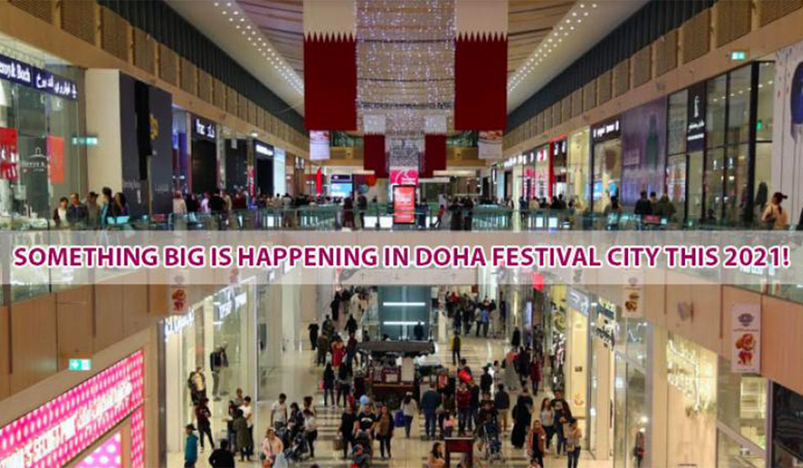 Big Surprises Await You at Doha Festival City 2021 Kick-off
Doha Festival City is set to implement an international theme for the year 2021, in hopes to compensate for the lack of travelling due to the global pandemic. 
In the virtual media briefing for the "Doha Festival City 2021 Kick-off," Mr Robert Hall, the General Manager for Doha Festival City spoke about the challenges that the retail industry experienced in the year 2020, and specifically DFC. He said: "We've seen a very different year, a year that we can not compare normally to others. We've had to adjust. We've had to be agile in that adjustment. And our commitment here is to ensure that centre is safe." 
He then proceeded to speak about their plans for 2021 and how they plan to bring back gradually the sense of normalcy while maintaining the regular safety measurements. These plans included: 
• The reopening of the theme parks
• Opening a brand new nine-hole mini golf area that will hold a competition with chances to win either some gift vouchers or entry tickets for the theme parks. Additionally, this mini golf arena will also have a designated 'ladies only' day. 
• The introduction of quite an extensive range of brands and retailers including beauty, perfumes, jewellery, garments, and home furnishing in Qatar. 
• The opening of several new restaurants
• The introduction of gift cards that will be quite universal to most if not all the shops in Doha Festival City. 
According to the management, the core concept for this year is to go international, to bring as much diversity as possible. Firstly, to make sure that the expats who could not travel back home or just enjoy travelling, and the locals who love to travel, will have a way of either experiencing a new culture or connecting back with their culture while they are here. And secondly, this international theme serves as a gateway into 2022, and the World Cup. 
"The international theme, it's celebrating what we have, it is celebrating us, as the one and only choice, but the one and only choice for an international flavour, and international range." Said Mr. Hall in summarizing the vision for Doha Festival City, in the year 2021.