Best Thai Restaurants in Qatar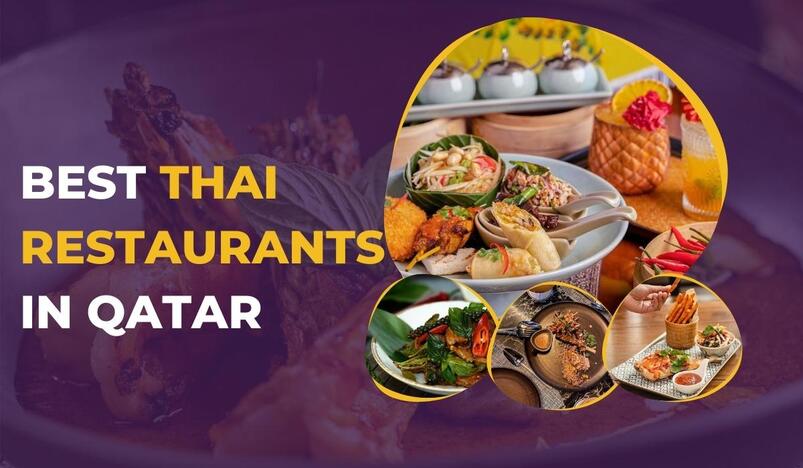 Best Thai Restaurants in Qatar
There are many Middle Eastern and other cuisines to select from in Qatar, a culinary paradise. Due to the city's diverse population, there are many different cuisines to pick from, letting you experience the real thing. If you want to try something new, Thai food is a terrific place to start. 
Here are a few Thai Restaurants to try in Qatar.
Sabai Thai Restaurant
Sabai Thai specializes in a wide variety of genuine fare filled with authentic flavors. We stay true to the culinary culture and influences of Thailand as you take a mouth-watering tour via a spicy papaya salad followed by wok-tossed favorites infused with hints of ginger and lemongrass.
Contact: 3359 8514
Location: The Westin Doha
Thai Kitchen
A flavourful journey through Thailand's four regional cuisines. Thai Kitchen offers a la carte menu or tabletop buffet concept, a true culinary treat for all Thai food lovers made by Thai chefs using the freshest ingredients available.
Contact: 4009 5530
Location: Centara Hotel West Bay
Benjarong Doha
Benjarong delivers to Doha the authentic flavors and warmth of Thailand. Enjoy a memorable culinary adventure that focuses on the harmony and balance of Thai cuisine while taking in stunning views of the dazzling city of Doha West Bay.
Contact: 4004 4444
Location: Dusit Doha Hotel 
Busaba Bangkok Thai
For those who are unfamiliar with this restaurant, which has more than a dozen outlets throughout the UK capital, all you need to know is that the food is exceptional. As in Thailand, their dishes are made to share, and include a flavorsome selection of freshly prepared salads, Pad Thais, curries and more. Their Thai green curry is a must-try. 
Contact: 4456 3163
Location: Al Nasr
Isaan
If you're new to Thai cuisine this is the place to go since they serve a set menu as well, a concept where you get small portions of food and it's easier to find out what you like. It's also one of the best Thai restaurants in Qatar. Their Prawn curry in Pink sauce is one of their must try.
Contact: 4448 1250
Location: Grand Hyatt Hotel
Thai Snacks
A hidden gem that has built quite a following throughout its long tenure, making it into one of the popular budget Thai restaurants in Doha. Thier classicsare a must-try and you can end your meal with an iced Thai milk tea.
Contact: 5535 6503
Location: Thai Snack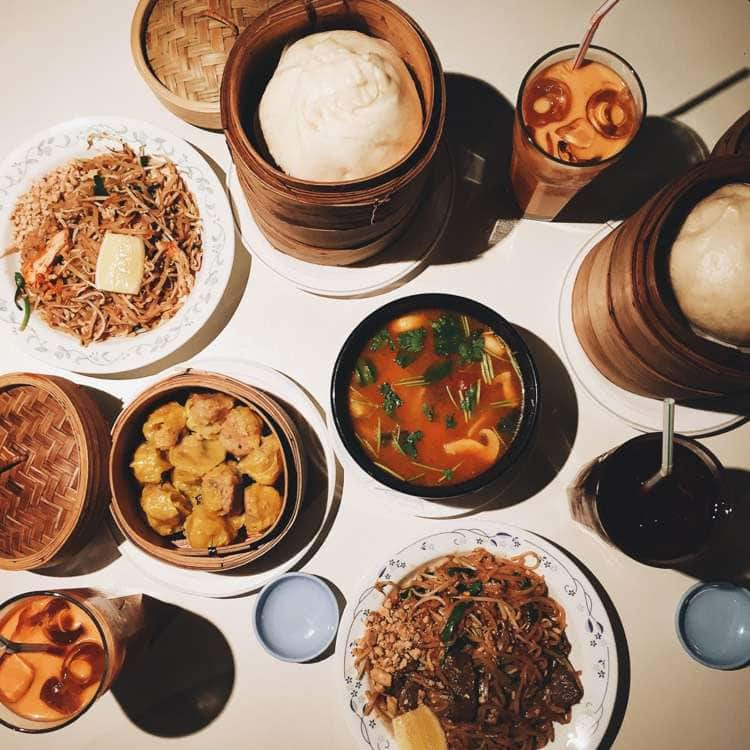 Jasmine Thai Restaurant
A affordable Thai Restaurant for some really authentic dishes. Located in the Heart of Doha, Souq Waqif, enjoy these amazing Thai dishes with Dohas views.
Contact: 5586 0011
Location: Souq Waqif