Best Local Qatari Cuisine Restaurants in Qatar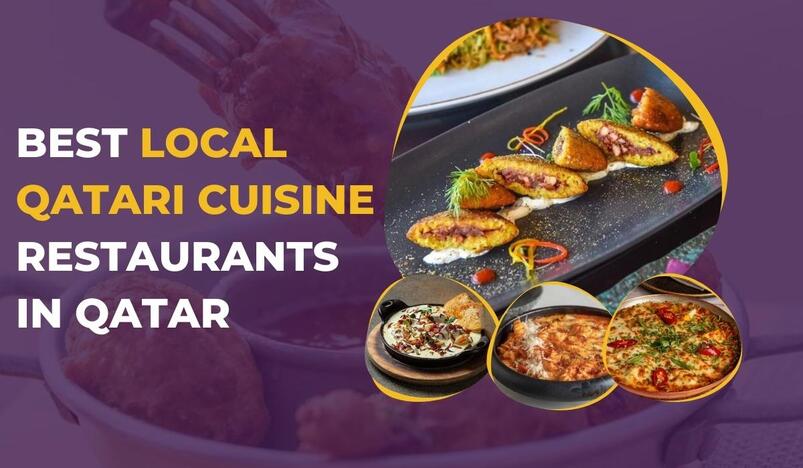 Best Local Qatari Cuisine Restaurants in Qatar
Qatar, a country famed for its rich cultural heritage and art has a lot more to it than most of us think. While the various sightseeing spots and architectural marvels are a treat to the eyes, the Qatari cuisine it is no less. From delicious stews to the melting desserts, this is a country that boasts of its feasting delights.
Here are a few Qatari cuisine restaurants that you must try. 
Jiwan
Qatari dishes have been reimagined to bring a refreshed, refined, contemporary menu to the table. Ingredients are enhanced through perfecting each element – the right seasoning, the right quantities, and the right method to ensure each flavor offers its true authentic taste.  
You can enjoy a modern homage to local ingredients and flavours. 
Contact: 4452 5725
Location: National Museum of Qatar
Saasna
The name "Saasna" derives its meaning from the word "Asaasna"; our origins. The concept is cuisine of Qatari culture blended with modernity. They serve 100% pure traditional Qatari cuisine with a modern twist.
Contact: 4038 1081
Location: Msheireb Downtown
SMAT
It is a perfect place to enjoy a hearty gastronomic experience which is inspired by Qatar's local culture and heritage. Using the best of Qatar's ingredients and spices, the restaurant never fails to impress visitors with its authentic taste. 
Contact: 4410 6600
Location: Corniche
Shay Al Shoumous
Shay Al Shoumous specializes in Qatari breakfast foods, including piping hot plates of baid o tomate, baid shakshoka, khobiz regag, and balaleet. It is owned by a Qatari mother Shams Al Qassabi and she works there by herself serving traditional Qatari homemade food. This place is a must-try for Qatari Breakfast. 
Contact: 5551 5561
Location: Souq Waqif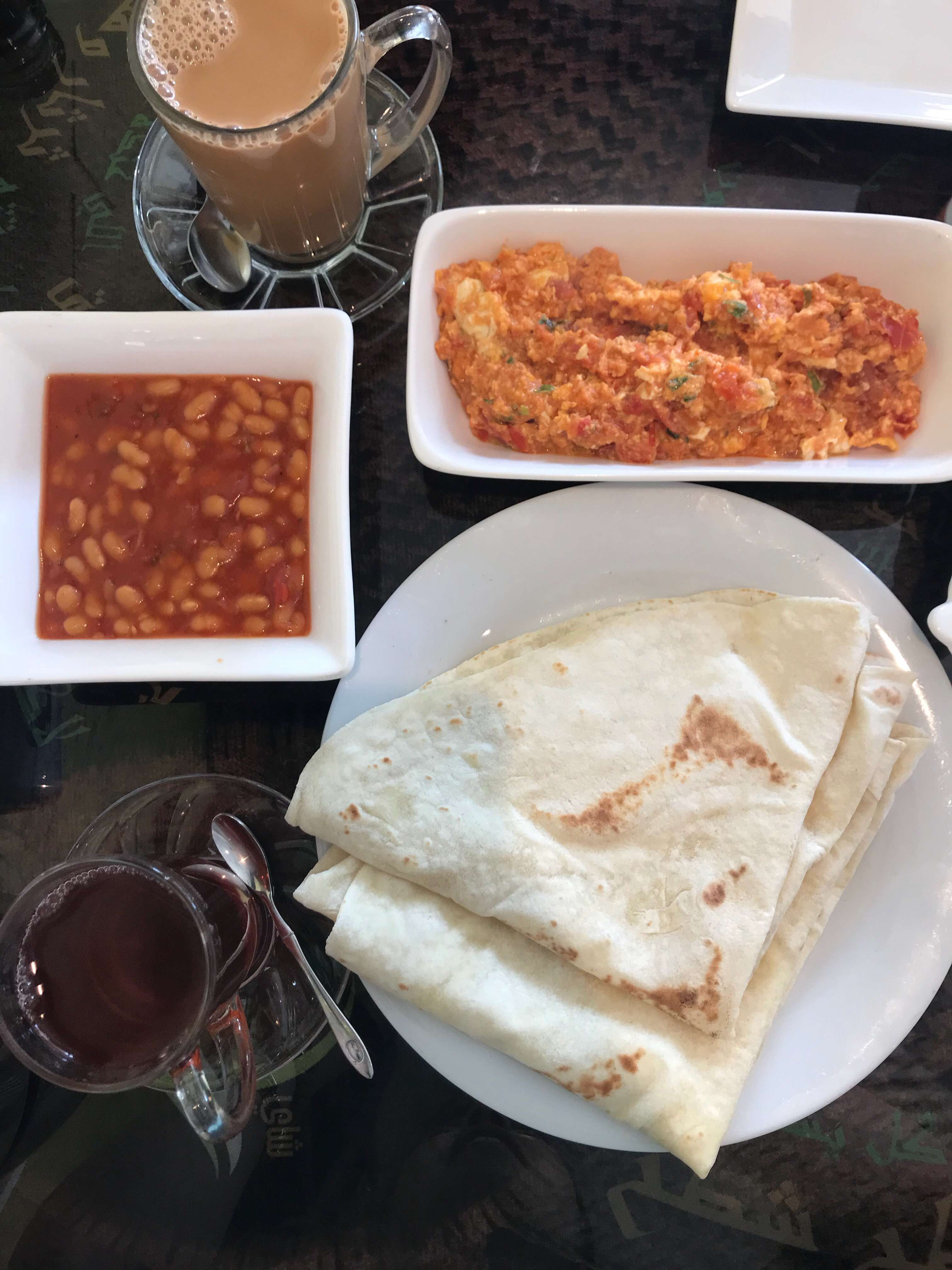 Basta 23
Basta 23 offers its customers a journey back to the old true meaning of having traditional food. It provides a unique dining experience, combining a unique décor with an eclectic menu influenced by middle eastern tastes. 
Contact: 5000 1866
Location: Mall of Qatar
Bayt Sharq
Choose between the maalem breakfast, which includes foods from the wider region including falafel, foul, lebneh and cheese, and the traditional Qatari option, which includes plates such as balaleet, lamb liver, nakhi, and bejella. There are other options to choose from throughout the menu as well.
Contact: 7770 4589
Location: Corniche