Best Gifts to Cheer up Someone who is having a hard time
Best Gifts to Cheer up Someone who is having a hard time
Sometimes, life can weigh heavy on some hearts! Be it your best friend who is dealing with a breakup, a colleague going through a rough time at the workplace, a vulnerable friend or someone close to you suffering illness or injury - we often feel helpless when we see our dear ones going through tough times. It is even hard to come up with what to say or what to do to ease things for them. For most, dropping at their place, giving them a long hug, taking them out for a coffee or talking over the phone to divert their mind can provide that much-needed boost. However, if you live far away and are unable to catch up with them, you can always send something nice to recharge them. In this writing piece, we've rounded up the ultimate list of best gifts to cheer up someone who is having a hard time.
Self-Care Kit
During a time of distress, a personal refreshing kit can come to a great rescue. After all, who doesn't enjoy a bubble bath, face pack, hot oil treatments, manicure, pedicure, lotions and whatnot right? Besides, gifting them "me time" is one of the best things you can do to soothe their nerves. So, surprising them with a perfect self-care gift hamper to pamper will strike all the right chords. This will surely calm their mind & make them feel better. 
Affirmation Cards 
Being available for your struggling loved ones is easier than you think. Make them feel full of positive energy with a box of Affirmation cards. Each of the 50 cards has a positive affirmation printed on them, so this will not only help them get rid of negativity but also reprogram their thinking. Besides, even if you are unable to catch up with them during their tough times, this gift in particular will give them those much-needed words of encouragement. These powerful messages will work as a reminder that they are a lot stronger than they think.  
Bouquet of Flowers
As per the study, flowers have a long-term positive effect on moods. With uplifting aromas, it reduces strain and blooms up the mind. Also, a flower, even a single-stemmed rose or any other blooming beauty, has the power to instantly brighten and jazz up any space, let alone be someone's mood. Therefore, a stunning bouquet of flowers can be the go-to gift to cheer up a dear one. These wonderful creations can make life as beautiful as they look! 
Keepsake Jar with Message
There is a saying that goes, "One kind word can change someone's entire day." So, don't leave a chance to put a smile on someone's face with a pocketful of thoughtful words/messages in a keepsake jar. Though writing them will take a little of your time, a bunch of inspiring messages on little, colourful sheets of paper will offer them a supreme level of comfort. The gift will also work as a reminder that he/she is not alone. 
Touch Lamp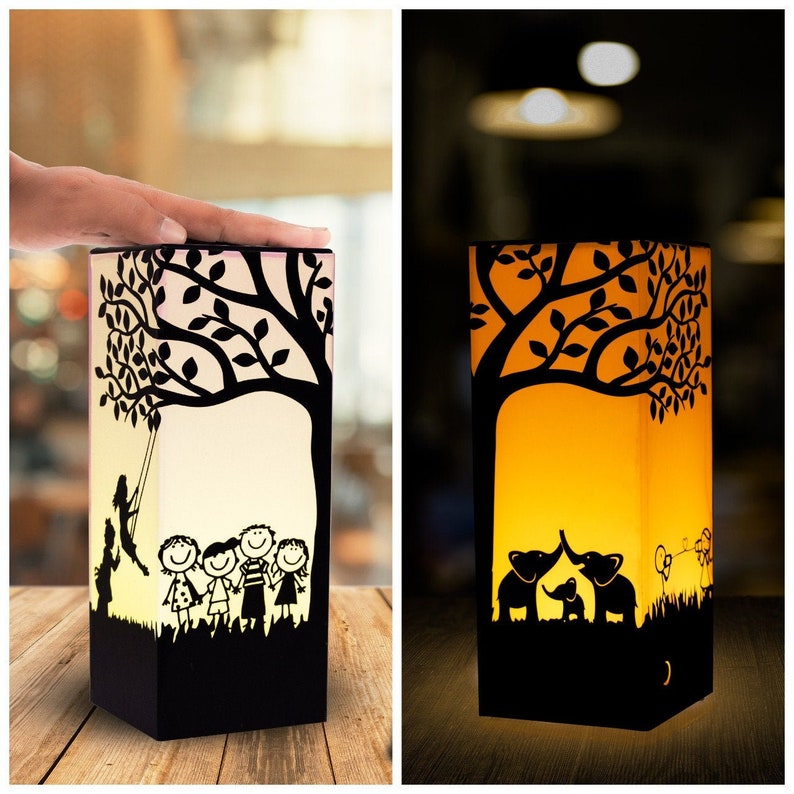 Lighting up someone's world can be as easy as you think. Do it effortlessly with this pair of friendship lamps. When either of you touches a lamp, the other lamp will also light up letting the other person know that you are thinking about them. This way, this in-sync wifi touch lamp will spread the rays of light in your dear ones' hours of darkness, no matter the distance. So, you see - just a simple touch will let them know that you are forever in their heart. It will spread an instant smile to their face as it lights up. Lastly, this gift will even make nice home decor.
Final Thought 
We all go through a rough patch in life, but when we see someone dear to us facing it, we move mountains to help them out. With that said, we hope this post will help you figure out some great gifts to cheer up people close to you or someone who could use some extra support - yes, even you. All of them make a beautiful token to express love and make them feel valued.