Best 5 Jobs for Travel Lovers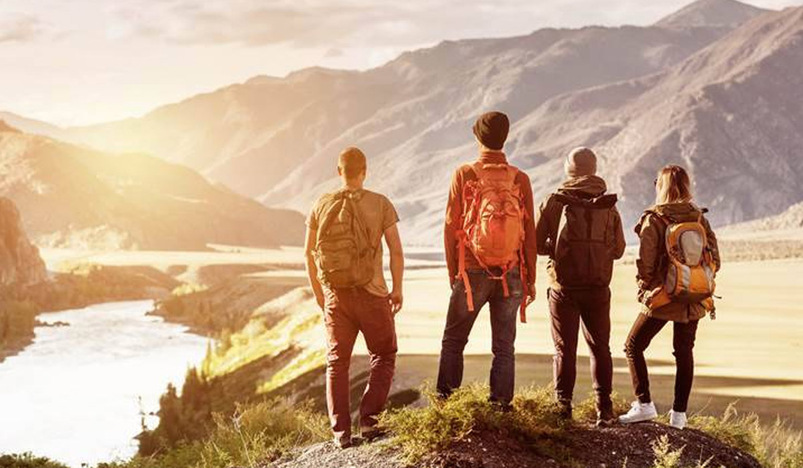 Best 5 Jobs for Travel Lovers
Working eight hours every day behind a computer screen isn't for everyone. Some people love to travel and want to use that passion to make a living.
If you're constantly planning your next vacation, consider finding a career that fits your lifestyle. Instead of spending all your PTO and hard-earned money traveling once or twice a year, you could get paid while seeing the world. Here are 25 potential career paths to consider.
1. Adventure Trip Leader
One of the coolest random perks of spending time outdoors is that you naturally gather skills and knowledge about the local environment that others can benefit from. Add a training or two to your arsenal, and you're as good as gold.
It's simple: the more time you spend in a particular wilderness environment, the better you are at reading it and the more respect you have for it. Imagine where mountaineering would be without Nepali Sherpas to guide climbers up Everest. Tourists and travelers have a great need for an experienced guide, and if you put yourself in an area where there's a lot of need for your expertise, you've got yourself a full-time job.
2. Cruise line worker
Working on a cruise ship is a travel lover's dream gig. You make a living seeing the world while receiving free food and accommodations. Whether you're a restaurant server, a shop clerk or a performer in the cruise's entertainment lineup, there are opportunities for individuals of all backgrounds to work on one of these floating resorts. 
3. Flight attendant
It may be the most obvious travel-related job, but it's also one of the most accessible. You don't need a specialized degree to become a flight attendant, and most major airlines only require prior customer service experience and certification from the Federal Aviation Administration (FAA). 
The hours are frequently erratic and the work isn't always easy, but you'll get a glimpse of hundreds of cities across the globe during this career. A bonus perk? Free or discounted flights for you and your family.
4. International tour guide
Imagine spending your days guiding fellow travel lovers through a bustling European metropolis, or perhaps a small village is more your style. Wherever you want to go, popular travel destinations always need friendly, knowledgeable guides to lead tourists through city sights and cultural excursions. 
5. Event coordinator
Event coordinators might work on local events such as parties and weddings, but orchestrating large-scale events like festivals and trade shows could be the golden ticket for travel lovers. 
In this position you would meet with potential vendors from across the country, then travel to the event location to oversee everything from setup to breakdown. A search for "trade show coordinator" on LinkedIn returns more than 20,000 jobs in various cities.