Beckham Praises First FIFA World Cup in Middle East and Arab world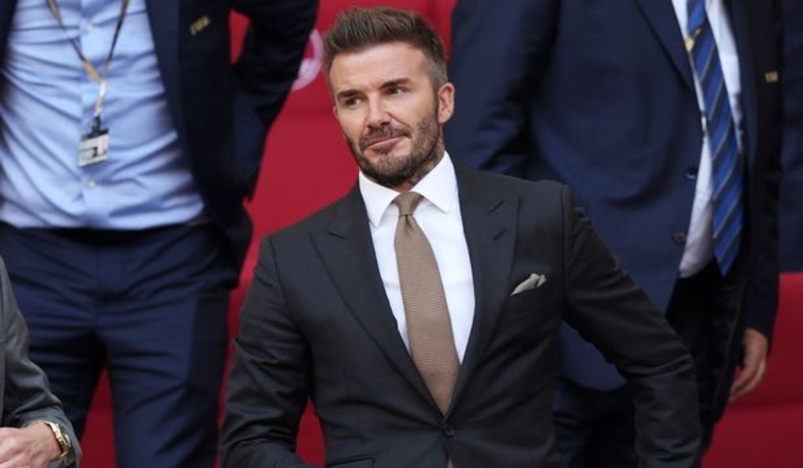 David Beckham
Beckham, 46, who played and scored in three World Cups, has been a regular visitor to Qatar over the past decade – and has witnessed the country's preparations for the 22nd edition of international football's showpiece event.
David Beckham has praised Qatar 2022 for the high quality of the fan experience and for bringing together supporters from all over the world.
The former captain of England, who represented the Three Lions in three FIFA World Cups, talked about the competition's high points, including how compact it was, how the fans felt, and how well the players performed.
"Seeing the fans come together and the level of football – it's been amazing. It's been a privilege to see the excitement and the fun the fans are having," said Beckham, who twice reached the World Cup quarter-finals with England.
All eight venues were within an hour's drive of central Doha during Qatar's hosting of the most condensed FIFA World Cup in modern history. It has resulted in spectators being able to attend more than one game each day.
The tournament's schedule, in the middle of the season for many leagues around the world, according to Beckham, raised the level of play.
"The level of football has been incredible. I was always a supporter of playing the World Cup in the middle of the season because I knew the players would be fresh and the fitness and energy levels would be higher."
"I have loved Morocco's midfield – their elegance and the way they play the game. Jude Bellingham had a great tournament for England, and Bukayo Saka," said Beckham.
He added, "Kylian Mbappe has had a great tournament – whenever he gets the ball at his feet, you can feel the energy in the stadium lift. And Lionel Messi – what can you say? He's a special individual on and off the field. It feels different watching him play in this World Cup. He's got great teammates around him but he has been the leader – and you can feel it in every single game. It's special to see."
Regarding England's performance against France, which resulted in a close 2-1 loss at the Al Bayt Stadium, Beckham stated head coach Gareth Southgate and his players should be proud of their effort.
"We have real quality and the England players will take this experience to the next tournament. The fans are right behind us, the future's looking bright. We have a lot of young players who will learn from this and take it on to the Euros and the next World Cup."