Barcelona Lawyers Move To Block Lionel Messi's Transfer To PSG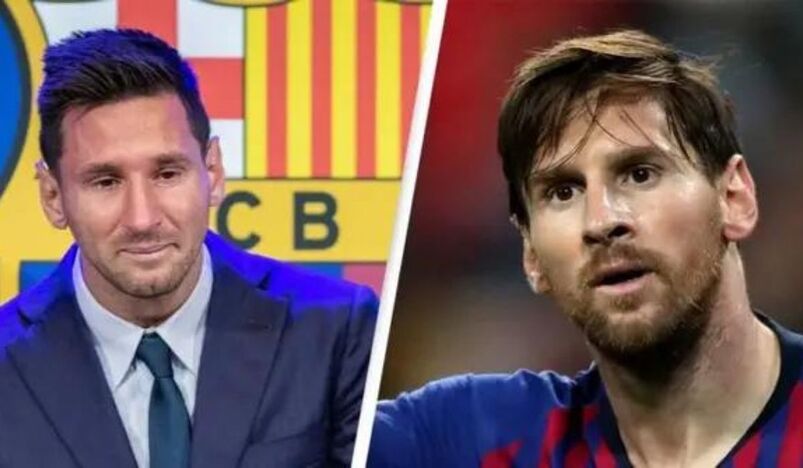 Barcelona lawyers have moved to block Lionel Messi's transfer to Paris Saint-Germain (PSG) and have now filed a complaint with the European Court of Appeals. [PA Images]
In a tearful press conference, Messi, 34, recently announced that he is leaving Barcelona this summer, with the club unable to afford his wages even if he were to take a 50% pay cut.
Now Barcelona's legal team is claiming that PSG cannot sign the six-time Ballon d'Or winner on account of their own financial difficulties.
Lawyer Juan Branco has confirmed the complaint, tweeting the following statement:
On behalf of FC Barcelona partners, my firm has prepared a complaint with the European Commission and demands for provisional suspension before civil and administrative courts in France to prevent Paris-Saint Germain from signing Lionel Messi.

PSG's ratios in terms of 'Financial Fair Play' are worse than those of FC Barcelona. In 2019-2020, PSG's salary-to-income ratio was 99%, while Barcelona's was 54%. Meanwhile, the difference has increased.

It is inconceivable that the "Financial Fair Play" serves to aggravate the drifts of football-business, the instrumentalization of football by sovereign powers, and the distortion of competitions
As per Marca, Barcelona President Joan Laporta's reason for being unable to renew Messi's contract was that, even if he were to take a 50% salary cut, Barcelona's salary would have still have added up to 110% of the cap imposed by the European body as well as by La Liga.
The decision to block the transfer will reportedly have to come prior to any legal contract being signed.