Banking Basics for Expats in Qatar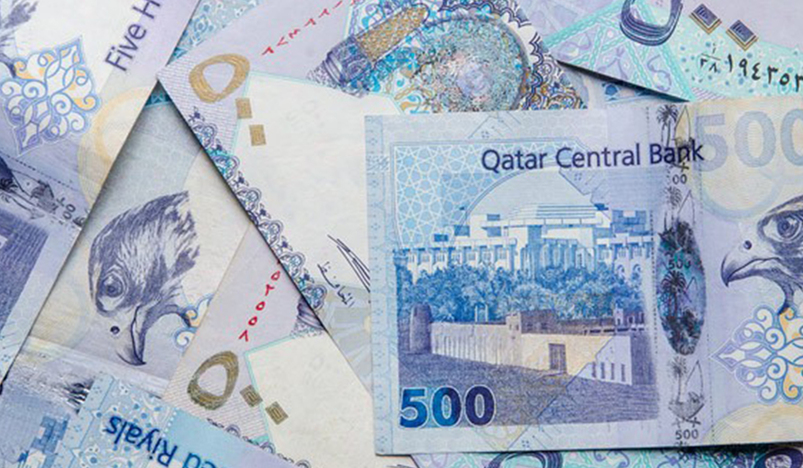 Banking Basics for Expats in Qatar
Banking is central to our lives nowadays and when you relocate to a new country, it can become a top priority.  Expats generally find that banking in Qatar, with its well-maintained network of local and international banks, is easy. Still it is important to familiarise yourself with the rules in Qatar.
Banking in Qatar
The industry is supervised by the Qatar Central Bank, which oversees commercial banks. Major commercial banks include Ahli Bank, the Commercial Bank of Qatar, Doha Bank, Qatar International Islamic Bank, Qatar Islamic Bank, International Bank of Qatar and the Qatar National Bank (QNB). Expats are advised to approach one of these institutions when looking to open a Qatari bank account. Most local banks have services in both English and Arabic. Retail banking services available in Qatar include branch banking, online and telephone banking.
Alternatively, expats can open an international account for use in Qatar also. Arab Bank, Bank Saderat Iran, Barclays Bank, BNP Paribas, HSBC Bank Middle East, Mashreqbank, Standard Chartered Bank, United Bank Limited (UBL) are some of the prominent foreign banks operating in the country. This kind of account may be of benefit to those who would like to consider offshore account options, or who already have an account with one of the service providers in their home country. 
Opening an Account 
If you are not going for the international account route, opening a bank account in Qatar is a relatively simple, stress-free process. Expats will need to apply in person with documents that generally include:
1. Passport, plus copies of information and visa pages
2. Residency/work permit and copies
3. A 'no objection' letter from the expat's Qatari employer, stating their monthly salary
4. Some banks require two passport photos
Once the application has been approved, the bank will provide the applicant with a letter for their employer, confirming that they are happy to receive salary payments into the new account. It is worth noting that changing banks at a later date may be difficult, as your existing bank would be required to authorise this.
Dependants of the visa holder cannot open a bank account in Qatar without formal permission of the head of household. In other terms, the visa holder has to sponsor his own wife or children so that they can open their own bank accounts.
The Main Types of Bank Account in Qatar
There are three main types of accounts used for everyday banking and savings in Qatar:
Current account – typically used for everyday banking. Current accounts generally have no monthly fees so long as a minimum balance is maintained (around QR3,000) and many offer unlimited transactions. Interest rates paid on current accounts are generally low.
Savings account – typically pays a higher rate of interest than current accounts, but access to funds may be limited, and savings accounts may allow only a certain number of fee-free withdrawals. Savings accounts typically require a minimum balance of around QR5,000 to be maintained.
Fixed-deposit account – these accounts are primarily for long-term saving, with interest rates offered typically higher than either current or savings accounts. These accounts may offer limited or no access to funds until the account matures, and minimum account balances can be around QR20,000. 
Banking Time 
Banks in Qatar are generally open from Sunday to Thursday between 7.30am and 1pm, but many are also open in the afternoon and on Saturday mornings. 
Qatar Ombudsman
Qatar also has an officially appointed banking ombudsman affiliated with Qatar's Central Bank, accessible to anyone who has a complaint against a bank and is in need of assistance. 
ATMs, Credit Cards and Cheques
ATMs are readily available in Qatar and will, more often than not, accept both local and international credit and debit cards. Note that 24-hour access to ATMs is not always guaranteed, and that using ATMs operated by banks other than one's own, or using a credit card to withdraw cash, will incur extra charges. Cash withdrawals using debit cards may be restricted to a daily limit set by your bank. Payments in cash are most common and checks are not widely accepted. A bounced cheque is a serious criminal offence in Qatar. The punishment can be very severe, including jail time. 
Money Transfers
There is a wide range of money transfer options available. You can either do so through your bank or by using one of the several money transfer businesses. It's advised to compare the exchange rates and fees involved before deciding on your best option. 
Currency regulations relating to the import and export of currencies are subject to change. You should ask your bank for the latest details on current payments and capital payments. Note that there are currently no restrictions on importing or exporting local and/or foreign currency in or out of Qatar. However, Israeli currency is prohibited, and can neither be brought into the country nor taken out.
Taxes in Qatar
One of the great attractions of relocating to Qatar is that no personal or income tax is levied against individual salaries, even as an expat. This means that, while in Qatar, an expat's gross salary will be paid to them without any deductions whatsoever.
However, expats are strongly advised to research whether a double taxation avoidance agreement (DTAA) exists between Qatar and their country of origin; if there isn't, they will have to pay tax in their country of origin on the money earned in Qatar. Qatar is also one of the many countries that have agreed to be a part of the Common Reporting Standard (CRS) starting 2018. The CRS is an agreement to share information on residents' assets and incomes automatically with the relevant countries to prevent tax evasion.