Baladna posts net profit of QR102m for first 9 months of 2021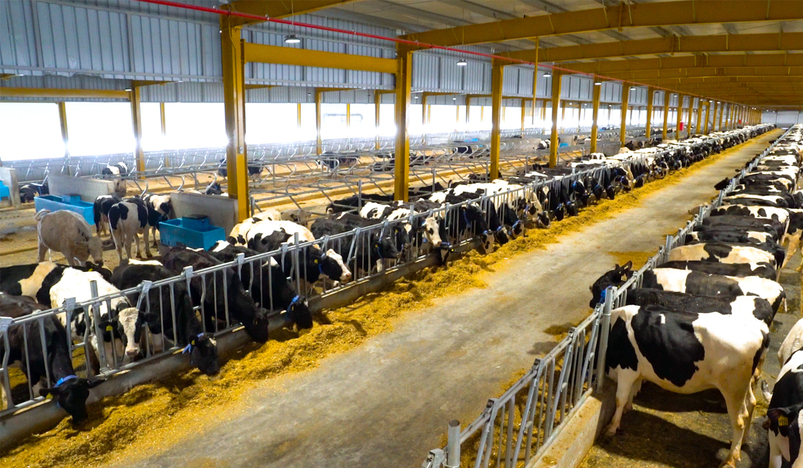 Baladna Qatar
Baladna continues to deliver strong operational and financial results, reporting a net profit of QAR 16 million in Q3 2021 and QAR 102 million in C.Q3 2021.
Despite the continuation of a weak retail market in Q3 2021(down by 28% in Q3 YoY), increased commodity and feed costs, Baladna presented its resilience and agility by gaining further market share in the retail sector across key products categories (Additional market share gains in UHT milk by 1.5% , Juice by 2.5%, Yoghurt by 3.8%, Cheese by 3.9% and Cream by 14.4% compared to same period last year).
Product portfolio management remains a key strategic pillar of Baladna's success. Identifying products which are value accretive and in-line with the market requirements, having the Research & Development capabilities to create innovative products and the ability to bring products successfully to market in a very short period of time. Therefore, Baladna managed despite a temporarily overall lower market demand in Q3 2021, to grow its market share across core categories while at the same time successfully launching 10 SKUs and growing the total product portfolio by 13% compared to the beginning of the year and by 18% compared to the same period in the previous year. 
Baladna successfully mitigated the challenges during Q3 2021 brought upon the dairy industry due to an increase in commodity prices and feed costs, as well as the planned reduction in government compensation, through the continuation of costs reduction and further enhancing efficiencies across the whole value chain. As a result, Baladna remains a regional industry leader in terms of net profit margin presented to its shareholders.
In addition to the operational business development of its existing facilities and product offering, Management announced in Q2 2021 the Company's plans to establish an evaporated milk processing factory (Evaporated Milk and Sterilized Creams). As of Q3 2021, the project is progressing well. 
Baladna remains committed to fulfilling its vision and mission by delivering superior products and expanding its dairy and juice portfolio to become the most trusted brand of nutritional foods and healthy beverages in Qatar, as well as delivering shareholder value.
Financial highlights
Baladna reported revenue for the nine-month period ending 30th September 2021 of QAR 563 million compared to QAR 568 million during the same period in 2020. Operating profits amounted to QAR 128 million compared to QAR 135 million during the same period in 2020. Net profit in C.Q3 2021 stood at QAR 102 million (earnings per shares of QAR 0.054) compared to the QAR 102 million (earnings per share QAR 0.054) during 2020, an increase of 0.1%. The net profit margin stood at 18.1% in C.Q3 2021 compared to 17.9% for the same period last year.
Cashflows from operations remain strong with Baladna recording operational cashflows of QAR 222 million compared to operational cashflows of QAR 155 million during the same period in the previous year. Baladna achieved these results on a solid asset base which is primarily funded by equity.