Auto Class Cars Launches its Ramadan offer on Maxus D60 and D90 SUVs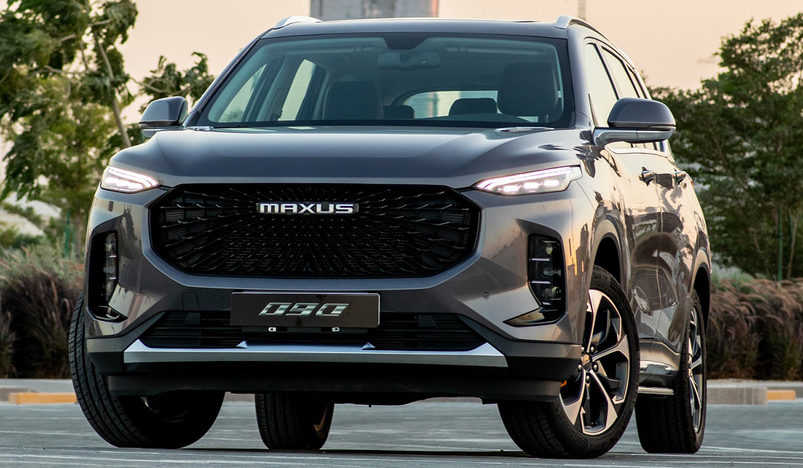 Auto Class Cars
Celebrating the Holy Month of Ramadan, Auto Class cars, the authorized general distributor of Maxus in Qatar, launched a special offer on the MAXUS D60 and D90 SUVs.
The vehicles are available at Auto Class Cars, the authorized general distributor of Maxus in Qatar, in its showroom on Salwa Road in Doha.
Valid until 30  April, the offer allows customers to buy the Maxus D60 or D90 from a starting price of QAR 85,000 and leverage a package of benefits including free registration and comprehensive insurance for the first year, free service for 3 years or 100 km. All Maxus vehicles can be purchased with the option of inhouse financing with special rate interest through NBK Financial Services (Terms and conditions apply). In addition, customers can get also free window tinting from Zeibart as a Ramadan Gift.
The Maxus D90
The Maxus D90 has accomplished five stars in the ANCAP safety rating making it one of the safest cars in its SUV category.  Apart from features such as diamond-shaped stitching, 21-inch wheels, a 3D dashboard and 12.3-inch screen, all seats of Maxus D90 except the driver's seat are now movable –– offering a more flexible interior of the vehicle for passengers.
In addition, the intelligent-connected system enables functions such as auto payments, online music, online navigation, remote control and voice interaction. The model will be equipped with a 2.0T turbo-supercharged engine with the maximum power of 224 horsepower. It will also be equipped with a 6-speed automatic transmission and 4WD system.
D90 uses the popular bigmouth style, with aggressive lattice grid and fashionable LED source in front headlight group. Besides, the new model also equips with six-spoke wheel, showing a sporting style. It adopts a Maxus family-style in interior decoration, with simple central console and fashionable independent LCD screen. Besides, it also adopts a dashboard design equipped with a large-size display screen. It is also equipped with lane-departure warning system, a 360-degree camera system, reversing camera and LED headlights.
All-new Maxus D60
MAXUS D60 is an all-new SUV launched by SAIC-MAXUS. The new car is positioned in a medium-sized SUV and offers 7-seat layout.
The D60 made its global debut with a 1.5-liter turbocharged engine mated to a seven-speed DCT under its hood. This setup generates a decent 159hp and 250Nm of torque. Its massive octagonal grille up front features a honeycomb-like design. This is flanked by aggressive-looking swept-back headlamps as well as a pair of sporty fog lamps
The D60 also gets a gigantic 8-inch infotainment display up front, complemented by a 12.3-inch full LCD digital instrument panel. As a mid-sized SUV for family, it considers more on practicality in the interior design. A large area of soft material is used above the center console to highlight the good texture.
Formerly known as Leyland DAF Vans (LDV), Maxus is part of Shanghai Automotive Industry Corporation (SAIC); it is among the most respected companies producing light passenger and cargo vehicles.
It embodies a century of experience and unmatched technical prowess in commercial vehicle development.
The Maxus D60 and full range of Maxus vehicles are available now in Auto Class Showroom on Salwa road. Customers can visit the showroom during the Holy Month of Ramadan from Saturday through Thursday, from 9:00 AM to 2:00 PM and from8:00 PM until 12:00 midnight. The showroom opens on Fridays from 8:00 PM until 12:00 midnight.