Authorities warn against operating drones near Qatar stadiums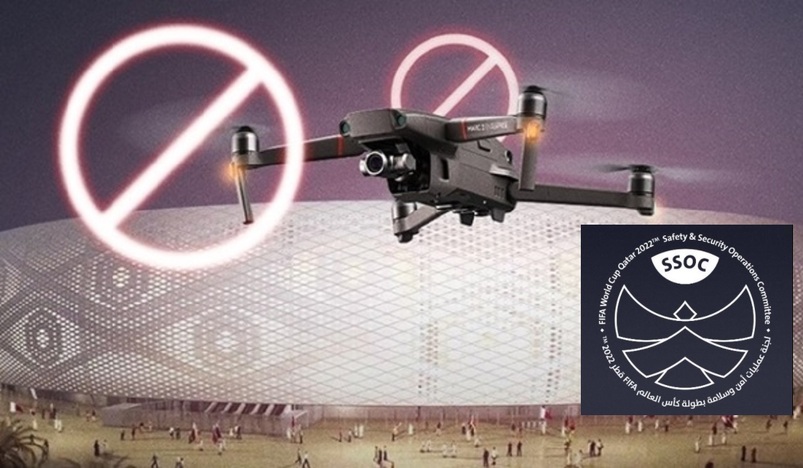 Safety committee warns against operating drones near stadiums
The Security and Safety Operations Committee for the FIFA World Cup Qatar 2022 today urged users and drone operators to not launch them in the vicinity of sports facilities and World Cup stadiums.
The committee warned on its twitter account that using advanced technical means they will disrupt any drones found around sports facilities and will take legal measures against violators.
QATAR DRONE REGULATIONS
According to Qatar's national aviation authority, the Qatar Civil Aviation Authority (CAA), individuals without a license will be banned from operating drones in Qatar's airspace.
The use of automated aerial vehicles without the authorities' permission has always been prohibited in Qatar by law.