Aspire Zone Foundation Organizes "Pink Walk"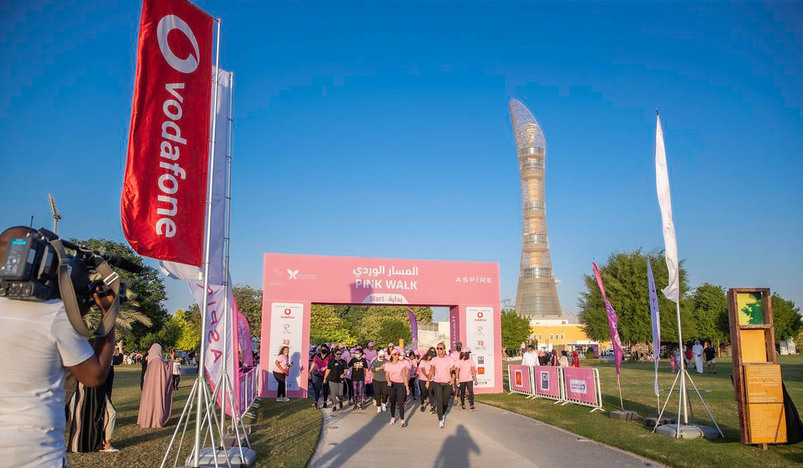 Pink Walk at Aspire Park
Aspire Zone Foundation (AZF) organized, in collaboration with Qatar Cancer Society (QCS), the "Pink Walk" at Aspire Park with the participation of 300 persons.
The one-kilometer tour took place around Aspire Lake with the participation of a number of AZF organizers and trainers to ensure the application of the precautionary measures and the social distancing between individuals.
During the event, QCS distributed awareness booklets and gifts for all participants. Also, QCS organized small booth to provided awareness and answer visitors' questions in the park.
The event comes within the framework of AZFs' keenness on its social role and its contribution to achieving the human development pillar of the Qatar National Vision 2030.
The event coincides with the International Breast Cancer Awareness Month, in which community organizations concerned with raising awareness of the risks of cancer around the world highlight ways to prevent it and raise funds for research.
SOURCE: QNA