Aspetar Publishes Useful Clinical Guideline For Ramadan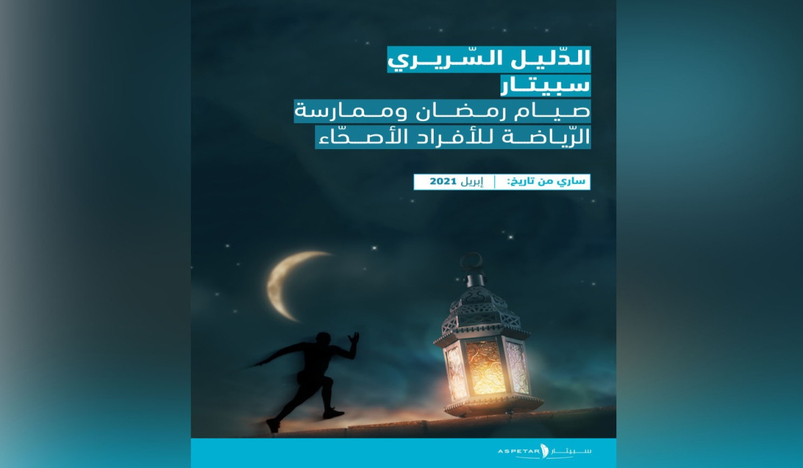 Aspetar Ramadan Guideline
Aspetar Hospital has isseud a first-of-its-kind clinical guideline on Ramadan fasting and exercise.
Experts from Qatar and Tunisia, Malaysia, Singapore, Morocco, Italy, Canada, and New Zealand developed this Aspetar guideline, according to best international practices and opinions from relevant specialists and athletes who train and compete during Ramadan.
Within the 21-page guideline, there are several topics regarding exercise and health practices for healthy individuals and professional athletes during Ramadan.
The guidelines are receiving continuous updates.
In addition to discussing the ideal time to exercise before or after Iftar, the guidelines address repetition, intensity, time, and type of exercise for optimal training.
Furthermore, other important aspects such as nutrition, hydration, and cooling strategies are discussed, as well as the psychological, spiritual, and cognitive effects of exercising during the holy month.
The authors of this guide noted that fasting during Ramadan not only affects athletes' ability to train and compete during the holy month, but also hinders general community members from exercising.
Professor Karim Chamari, Guideline Development Group (GDG) lead and Aspetar scientific researcher, said: "The main purpose of this guide is to define the appropriate management of healthy, adolescent, and adult athletes who are exercising during the month of Ramadan. The second purpose is to provide meaningful advice for healthy members of the general community as a helpful reference for doctors, physiotherapists, nursing staff, and health education officials to enable them to provide appropriate advice to athletes, trainers, and members of the community at large. "
As the guide explains, fasting during Ramadan has a significant influence on nutrition, hydration, sleep schedule, and more.
Researchers noted that such recommendations should not be generic but should consider athletes' and individuals' unique needs (biological, psychological, and cognitive behavior), and social and cultural environments.
In addition, coaches and athletes should understand the different strategies needed based on their geographic location and the time of year due to daylight fast lengths.
Aspetar is a world-leading specialized orthopedic and sports medicine hospital and the first of its kind in the Middle East.