Ashghal finishes the primary works on World Cup projects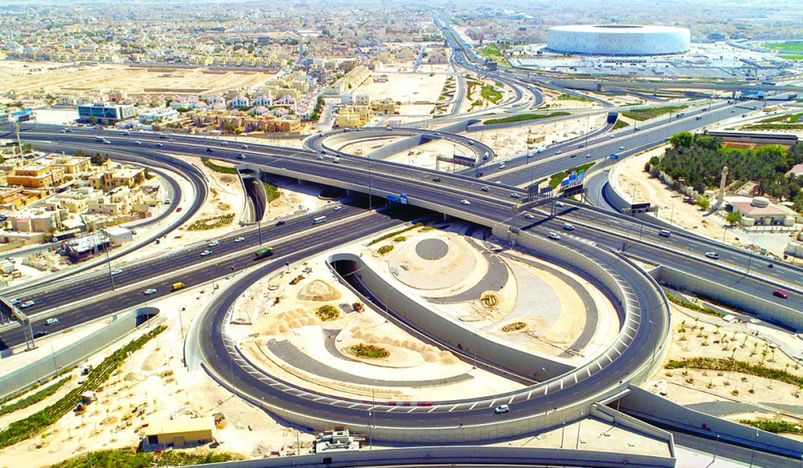 Ashghal finishes the primary works on World Cup projects
The Public Works Authority (Ashghal) has completed major infrastructure projects associated with the FIFA World Cup Qatar 2022.
Engineer Bader Darwish, manager of Ashghal's Highway Projects Department, informed the local Arabic newspaper Arrayah that work on the main highways serving the stadiums has been done, and that a plan for the roadways around the venues for easy access has been created.
Ashghal has built a motorway network that spans Doha and connects it to the rest of the country. Ashghal has built a motorway network that spans Doha and connects it to the rest of the country. 
These include the development of drinking water and surface water drainage networks, service roads, pedestrian and cycling pathways, and landscaping projects.
Ashghal has completed 98% of transportation and infrastructure projects, including World Cup projects, to date.
Work is being done regularly and around the clock to complete the remaining projects. The authorities are also working on measures to create green zones on all roadways, in residential areas, and around World Cup stadiums.
In previous remarks to Arrayah, Ashghal acknowledged that it is working on pedestrian and cycling lanes as well as beautification projects in collaboration with ministries, the Supreme Committee of Delivery and Legacy (SC), and other stakeholders.
Ashghal has already completed more than 863 kilometres of road linking World Cup venues.
Al Majd Road, Al Khor Road, Lusail Road, G-Ring Road, and Al Rayyan Road are among them.
It has also nearly finished construction on the Sabah Al Ahmad Corridor, the Duhail Al Gharafa Bridge, Khalifa Avenue, and the E-Ring Road.
In recent months, major junctions on G-Ring Road, Salwa Road, Dukhan Road, and Al Shamal Road have been opened, improving traffic flow and cutting travel time to the stadiums.
Ashghal has also finished the New Orbital Highway project in Doha's north and west and inaugurated Al Wakra Road.