Ashghal declares a temporary road shutdown along Sabah Al Ahmad Corridor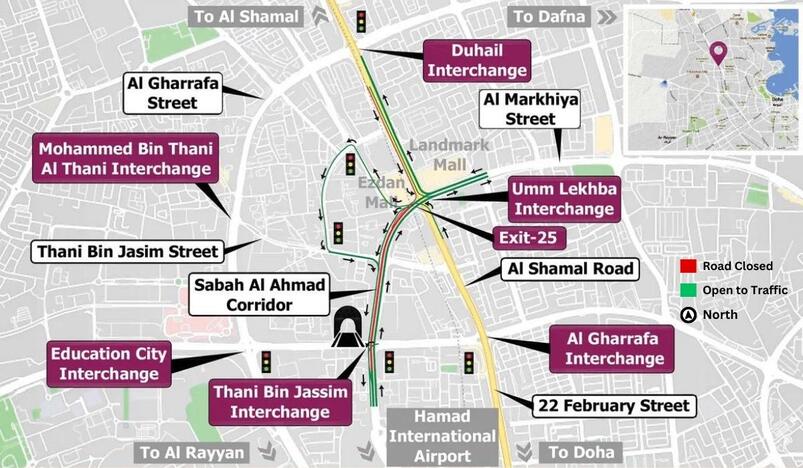 Ashghal temporarily closes Sabah Al Ahmad Corridor
In Doha, Qatar, Ashghal, the Public Works Authority, has announced a temporary nine-hour road closure along Sabah Al Ahmad Corridor. This closure will affect traffic traveling from the Umm Lekhba Interchange underpass to the Thani Bin Jassim Interchange underpass in the direction of Hamad International Airport.
During this period, traffic will be allowed on the service roads and at the Thani Bin Jassim Interchange signals. However, the flyover on Umm Lekhba Interchange, which leads from Al Shamal towards Hamad International Airport, will be temporarily closed.
This detour is scheduled to take place on Friday, September 15, 2023, from 1:00 AM to 10:00 AM in coordination with the Traffic Department.
Travelers heading from Al Shamal or Al Markhiya are advised to use the Duhail Interchange to access Sabah Al Ahmad Corridor. Those traveling from Doha to Sabah Al Ahmad Corridor are encouraged to use Umm Lekhba Interchange as usual, utilizing the service roads along Sabah Al Ahmad Corridor to reach their destinations.