Ashghal Completes Second Package of Roads, Infrastructure Development Project in Rawdat Al Jahhaniya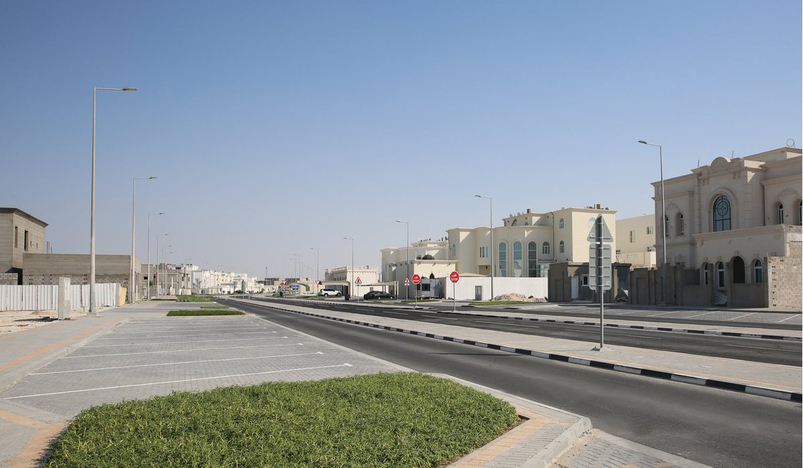 Rawdat Al Jahhaniya
The Public Works Authority (Ashghal) has completed the second package of the Roads and Infrastructure Development Project in the Rawdat Al Jahhaniya area North of Mall of Qatar and Celebrations Road, which commenced in Q2 of 2020.
The project provided an integrated infrastructure and an internal street network to enhance the traffic flow and connection to public facilities in the area, the second package of the project is located North of the Mall of Qatar, specifically West of Al-Riffa Street and East of Al-Mazrouah Road, and bordered to the South by Nega Al-Sahla Street.
Head of West Areas Section of the Roads Projects Department in Ashghal, Eng. Fahad Mohammed Al Otaibi, stated that the project serves around 851 residential plots in the Rawdat Al Jahhaniya area.
The works implemented have achieved significant improvements in the area in line with future population growth, as it provided an internal local road network linking the area with the existing main road network and public facilities, in addition to enhancing the level of traffic safety, as well as the development of infrastructure services.
Fahad Mohammed Al Otaibi added that the project included the development and construction of a 21 km-long road network, in addition to 3.6 km of pedestrian and cycle paths, with the provision of traffic safety elements such as street lighting systems and poles, directional and road signs. This is in addition to providing 3,660 car parking lots.
Al Otaibi stated that the project also included the construction of surface and groundwater drainage networks with a length of 21 km, which is connected to a water collection tank to minimize water accumulation during the rainy season. A 2.7 km-long treated water network was also constructed to serve future green spaces. Additionally, new drainage pipes of 18 km were also constructed and linked to the main drainage network with the aim of improving the quality of life in the area and eliminating the use of septic tanks for homes.
He also noted that the project relied on local materials and manufacturers for most of the project's work, as Qatari local sources supplied the materials and elements such as gabbro, poles, street light bulbs, directional signs, drainage pipes, rainwater drainage pipes, asphalt layers, pre-made manholes, concrete and steel. The local component reached 70% of the project's work. This comes within Ashghal's effort to support local manufacturers and the Ta'heel initiative launched in 2017.
(QNA)