Ashghal Achieves 12 Million Man-Hours without Loss Time Injury in Flood Prevention Scheme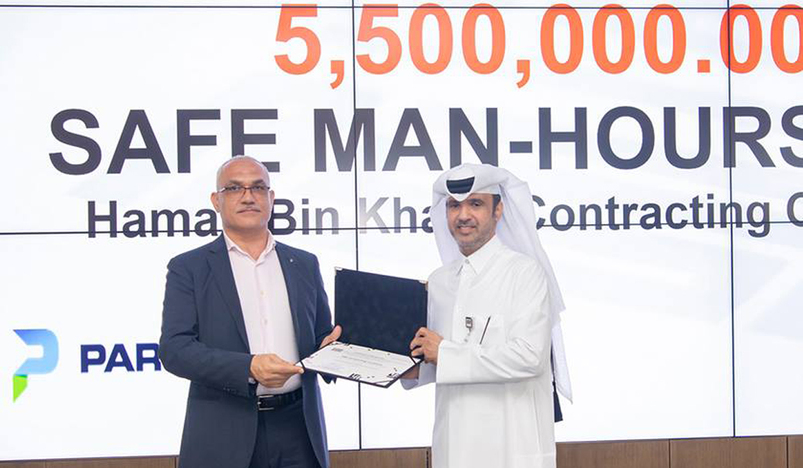 Qatar Floods
The Public Works Authority (Ashghal) achieved 12 million man-hours without loss time injury (LTI) in the Flood Prevention Scheme (Phase 3) since the start of its implementation, which is under the supervision of the Drainage Networks Projects Department.
Ashghal, represented by Eng. Khalid Saif Al Khayareen, Drainage Networks Projects Department Manager, honored the contracting companies implementing the Flood Prevention Scheme in the North and South of Doha and the external areas, in the presence of representatives of the consulting company supervising the design and implementation of the project.
On this occassion, Eng. Khalid Saif Al Khayareen, Manager of Drainage Networks Projects Department commented: "This achievement is a tangible evidence of the authoritys commitment to implementing the highest standards of occupational safety and health that ensure the prevention of accidents and injuries in work areas, through applying a set of policies and procedures and obligating all contractors to them, ensuring a safe work environment for workers, and submitting periodic reports during the implementation of project works."
He added: "Construction works witnessed many challenges, most notably the scattered work sites in all regions of the country which are 300 work sites located in the North and South of Doha and the external areas, which include areas that are densely populated and congested. This is in addition to the need to provide solutions to protect workers from high temperatures and humidity, provide a medical team in the project, and submit follow-up reports daily. This is done through joint cooperation between Ashghal, an international consultancy office, and a number of contracting companies specialized in infrastructure works."
Ashghal started implementing the works of the Flood Prevention Scheme (phase 3) in April 2020, where 100% of the work related to the preparations for the 2022 World Cup have been completed around the stadiums and training grounds, such as Al Arabi Sports Club, Al Sadd Sports Club, Al Gharrafa Sports Club, Al Khor Sports Club, and Al Wakra Sports Club. This is in addition to the roads leading to stadiums, tunnels, and vital places such as the old Al Wakra Souq and Umm Al Saneem, Rawdat Al Khail and Al Gharrafa Parks.
It is noteworthy that during the past two years, temporary and permanent rainwater drainage networks were implemented within the program with a total length of about 200 km, in coordination with various sectors of the country within the preparations for hosting the 2022 World Cup. The works aimed to protect private and public facilities in the country.
The rest of the works not related to the 2022 World Cup will be completed after the World Cup, which includes road and infrastructure works in some areas, including Al Gharrafa, and the completion of the rainwater collection tank in Al Wakra.
(QNA)