Arabian Gulf Cup 25: Qatar Football Team Arrives in Basra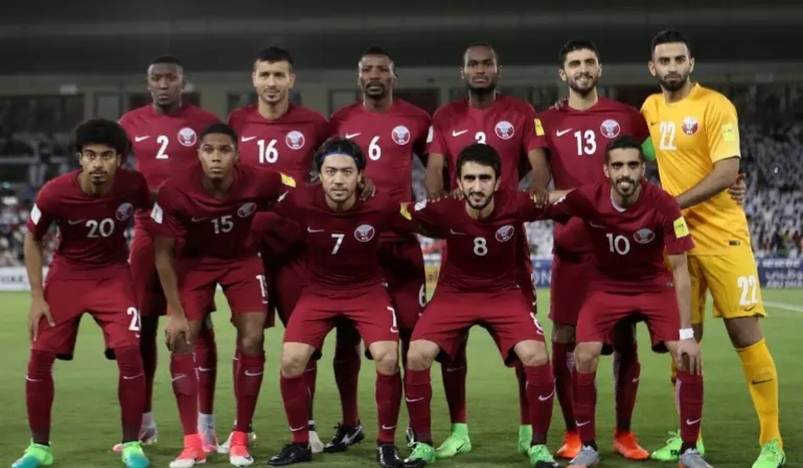 The team received a great reception at Basra International Airport
The Qatari national football team arrived in the Iraqi city of Basra to compete in the 25th Arabian Gulf Cup, which starts on Friday and concludes on January 19.
The team received a great reception at Basra International Airport, as Iraq Football Association President Adnan Darjal, who is also Chair of the championship's organizing committee, welcomed HE Sheikh Hamad bin Khalifa bin Ahmed Al-Thani, President of the Qatar Football Association (QFA) and the Arab Gulf Cup Football Federation, together with his accompanying delegation of QFA officials and the management of the team.
The Qatari squad finished its preparations in Doha yesterday before heading to Basra today, following Coach Bruno Miguel Pinheiro's announcement of the Qatar national team's list of participating players in the competition, which includes 23 footballers: Meshaal Barsham, Tarek Salman, Mustafa Meshaal, Mohamed Waad, Yousuf Abdurisag, Hashim Ali, Salem al Hajri, Ali Asad (Al Sadd), Ismaeel Mohamed, Shehab El Laithi, Mohamed Emad, Diab Haroun, Assim Madibo (Al Duhail), Naif al Hadhrami, Tamim Mansour Al Muftah (Al Rayyan), Homam al Amin, Amro Suraj (Al Gharafa), Ahmed Fadel, Khaled Muneer, Hazem Ahmed (Al Wakrah), Mahmoud Abunada, Jassim Jaber (Al Arabi).

Mohammed Muntari, who scored Qatar's only goal at the FIFA World Cup Qatar 2022, will miss the Gulf Cup 25 after suffering an injury.
The Qatar national team will go through its main training session tomorrow, in preparation for the opening match against the Kuwait national team, scheduled for Friday at 7:15 pm at the Olympic Port Stadium, as part of the Group B competitions, which includes the Emirati and Bahraini teams, who will also meet on the same day.
Source:- QNA