Arab Summit; OIC Secretary General Urges More Efforts to Protect Palestinian People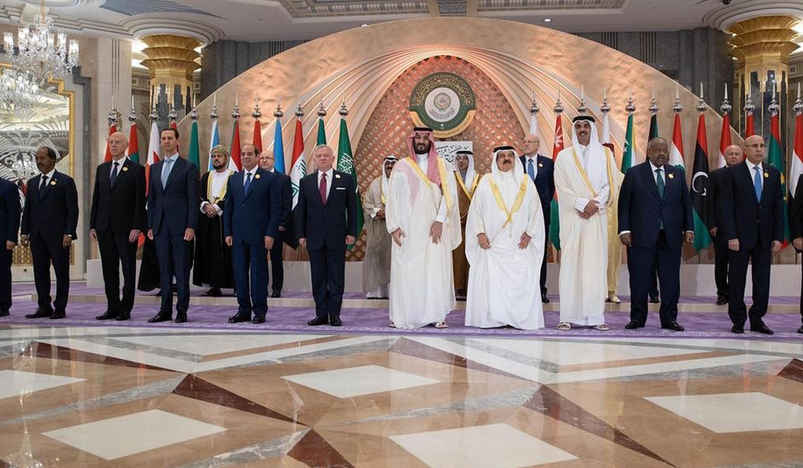 Arab Summit
Secretary-General of the Organization of Islamic Cooperation (OIC) Hissein Brahim Taha affirmed the organization's keenness to support efforts to ease tension, achieve peace in all Arab and Islamic countries, and preserve the unity and integrity of their territories.
The OIC Secretary-General also called for strengthening efforts in international forums to provide international protection for the Palestinian people and establish their independent state on the 1967 borders with Jerusalem as its capital, according to the resolutions of international legitimacy and the initiatives of Islamic and Arab countries.
In his speech at the 32nd regular session of the League of Arab States Council at the summit level in Jeddah, Taha pointed to the great importance to strengthening cooperation between all countries and coordinating efforts to overcome the obstacles facing our world today, noting depth of OIC's cooperation and interdependence with the Arab League and on the principles, values and common denominators in all the current issues.
Taha underlined the need to unite and push for a political solution to the Palestinian crisis, as it is the central issue of the Arab and Islamic world amid brutal Israeli aggressions.
He stressed that the Sudanese crisis has become a source of deep concern for Arab and Islamic countries, pointing that OIC has called since day one for an urgent and permanent ceasefire and dialogue to resolve differences and support the Saudi-US initiative to start preliminary talks between the parties to the conflict in Sudan.
He affirmed OIC's keenness to cooperate to support all efforts to ease tension and achieve peace in Yemen, Syria and Libya, and to preserve the unity of those countries, stressing the need to consolidate the values of tolerance, understanding, peaceful coexistence and strengthen solidarity with the Sahel and Lake Chad Basin organizations.
(QNA)