Apple Pay Now Available in 'My Vodafone' Mobile App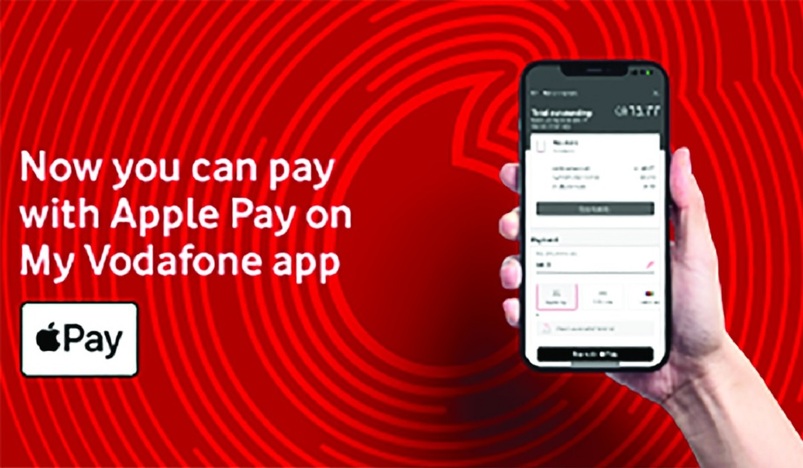 New Apple Pay Service of Vodafone
As part of Vodafone Qatar's commitment to offer customers the most convenient, quick, and secure solutions possible, Apple Pay can now be used in the My Vodafone iOS app to make easy, secure, and private payments.
Contactless payments made with Apple Pay allows iPhone users to make in-person purchases, purchases within iOS apps, and online purchases. This means you don't have to carry cash or physical bank cards. 
Apple Pay places an emphasis on security and privacy. When customers use a credit or debit card with this feature, the card number is not stored on the device or in Apple servers. 
To store the payment information safely on the device, a unique Device Account Number is assigned, encrypted, and stored in the Secure Element, a certified chip that conforms to industry standards and is designed to store the payment information securely.
Selda Bostancioglu, Director of Customer Operations and Digital at Vodafone Qatar, commented on the launch of Apple Pay: 
"We always strive to provide our customers with the best of online and digital services. Apple Pay provides one of the most convenient and secure contactless payment options, adding to the exclusive benefits Vodafone customers gain via our digital channels. Vodafone Qatar has always been at the forefront of technological evolution and is proud to lead the way within Qatar's cash-free payments and services space, as part of our ongoing commitment to the Qatar National Vision 2030". 
Apple Pay uses the power of the iPhone to protect each transaction and deliver an easy, secure, and private method of paying. 
Using this service, customers can avoid giving their cards to others, touching physical buttons, or exchanging cash. 
With Vodafone's new Apple Pay service, contactless transactions are encouraged through the Vodafone website and My Vodafone mobile app. To start using this service, download the My Vodafone app from the iOS App Store and select Apple Pay at the checkout.