Annual "Back to School" Campaign Kicks Off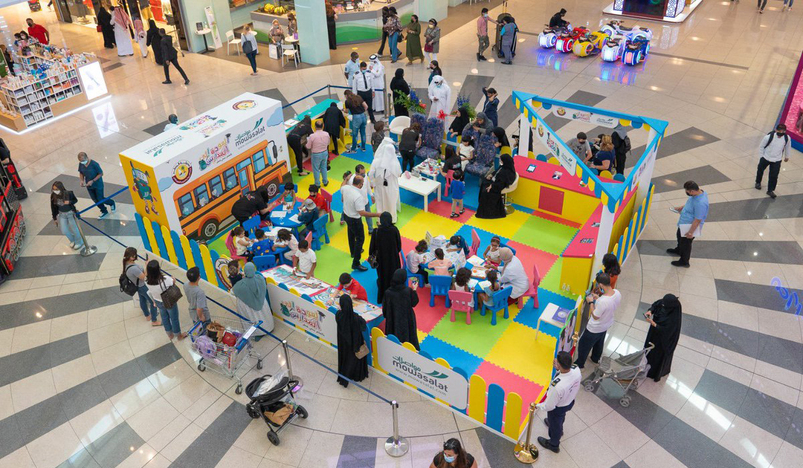 Back to School
The "Back to School" campaign, launched annually by the Ministry of Education and Higher Education, kicked off Saturday under the slogan "With Education, We Build Qatar".
The "Back to School" campaign for the academic year 2022-2023 is organized in cooperation with transportation company Mowasalat (Karwa) as well as Doha Festival City which is hosting the activities of the campaign until next Saturday.
The inauguration of the campaign saw great turnout by the children and parents who were keen to participate in the reactional educational programs.
Commenting on the occasion, CEO of Mowasalat (Karwa) Fahad Saad Al Qahtani stressed the keenness on the children's safety as a priority, saying: "Adhering to our commitment to provide a daily safe school transportation, we are glad to organize the 'Back to School" activities with our partners - the Ministry of Education and Higher Education and Doha Festival City." Al Qahtani added that the campaign aims to encourage students to welcome the new school year, educate them on safety rules in school buses in an innovative and interesting way, and highlight the benefits of mass transportation (school transportation) and its role in preserving a sustainable environment.
For his part, General Manager of Doha Festival City Robert Hull said that the campaign partners planned to celebrate the students' return to school, to prepare them to continue their educational journey.
Omar Al Yafei, Director of the Public Relations and Communication Department at the Ministry of Education and Higher Education, who opened the event pavilion with Faisal Al Nuaimi, Director of Karwa Driving School, stressed the Ministrys keenness on supporting children and new students to prepare them psychologically to return to school, as well as educating them about their safety while riding buses, and promoting the values of cooperation and working with each other in school activities.
Meanwhile, Faisal Al Nuaimi added that Karwa Driving School always seeks the safety of student through organizing training courses for drivers, the technology used in the buses which follows the children's movement while entering and leaving the buses.
(QNA)