Amman International Book Fair Kicks off September 1 with Qatari Participation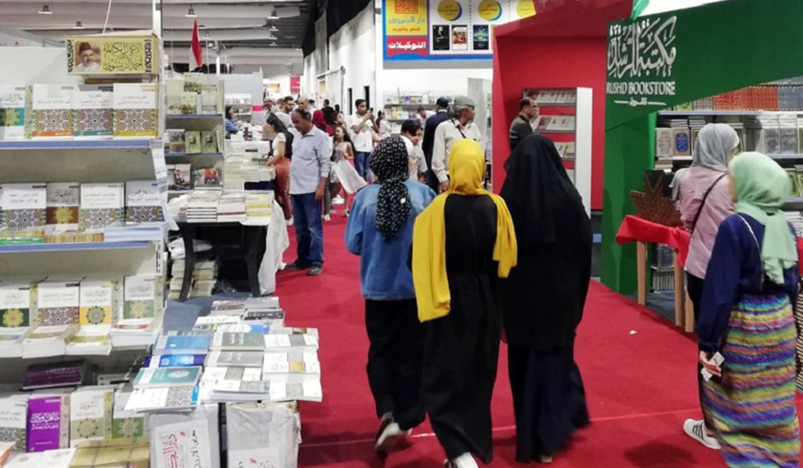 Amman International Book Fair
The Amman International Book Fair will kick off its 21st edition on Sept. 1 for a period of 10 days at the Jordan International Exhibition Center.
Director of the Amman International Book Fair Jabr Abu Fares said in a statement to Qatar news agency (QNA) that the 21st edition saw a large turnout from local and Arab publishing houses, noting that 400 local, Arab and international publishing houses were approved, offering an opportunity for the visitors to review a variety of publications coving different fields of knowledge for all ages.
Abu Fares highlighted the participation of the State of Qatar in the Fair with a special pavilion for the Ministry of Culture and Qatari publishing houses.
He noted that Amman International Book Fair 2022 hosts the State of Kuwait as the Guest of Honor, confirming the cultural message as an important stop to meet all parties of the publishing industry in the Arab world.
He added that the Fair will celebrate this year Jordanian writer Dr. Walid Saif, who enriched the Arab library with his books and literary novels.
The Director of Amman International Book Fair underlined that the 2022 session will maintain the slogan "Jerusalem is the Capital of Palestine", confirming the firm position of the leadership and people of Jordan on the Arabization of Jerusalem and the Hashemite guardianship of its Islamic and Christian holy sites, and rejecting all the schemes carried out by the Israeli occupation forces.
The Amman International Book Fair is held in cooperation between the Union of Jordanian Publishers, the Jordanian Ministry of Culture, and the Greater Amman Municipality. The Fair is considered the most prominent cultural event in Jordan in recent years in terms of the number of participating countries, which exceed 22 countries and 400 Arab and foreign publishing houses, in addition to the number of visitors which exceed 250 thousand visitors every year.
(QNA)