Amir meets Bill Gates in Doha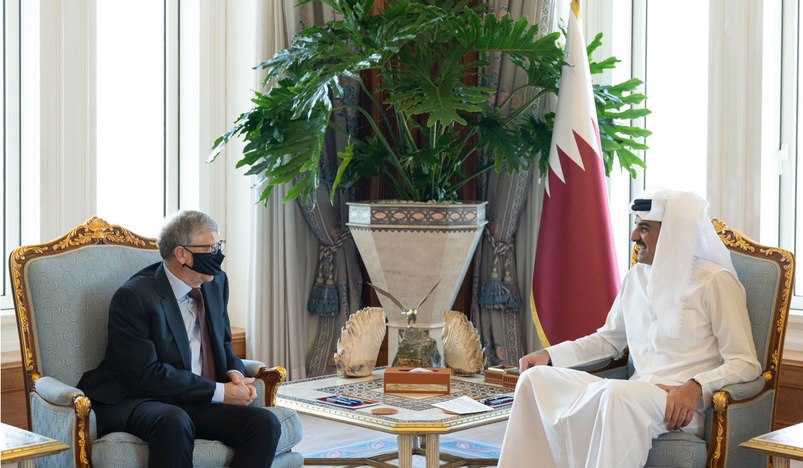 Amir H H Sheikh Tamim bin Hamad Al Thani met Bill Gates
The Amir H H Sheikh Tamim bin Hamad Al Thani met Bill Gates, co-founder of Microsoft and co-chair of the Bill & Melinda Gates Foundation, at the Amiri Diwan Office on Tuesday morning, December 7, 2021. 
At the outset of the meeting, Bill Gates expressed his thanks and appreciation to HH the Amir for the efforts of the State of Qatar in the humanitarian and development action worldwide, especially the humanitarian efforts in support of the Afghan people.
During the meeting, they discussed the existing bilateral cooperation and the prospects for developing them, in addition to several issues of common interest. 
SOURCE: QNA